Photo of the Week: San Francisco hose tenders delivered
The first of three new rigs, featuring a 5,500-gpm pump and carrying 6,000-feet of 5-inch hose, has arrived in the city
---
Calling all fire photographers: FireRescue1 wants to see your pictures! The next time you come across something inspiring, take out the camera and submit it to FireRescue1! Just remember to include your name, agency information and brief background information on the picture.
FireRescue1 Staff
SAN FRANCISCO — The San Francisco Fire Department received the first of three custom Rosenbauer hose tenders. The hose tenders are equipped with 5,500-gpm Rosenbauer pumps. Capable of carrying 6,000 feet of 5-inch hose, they are designed to supply large amounts of water.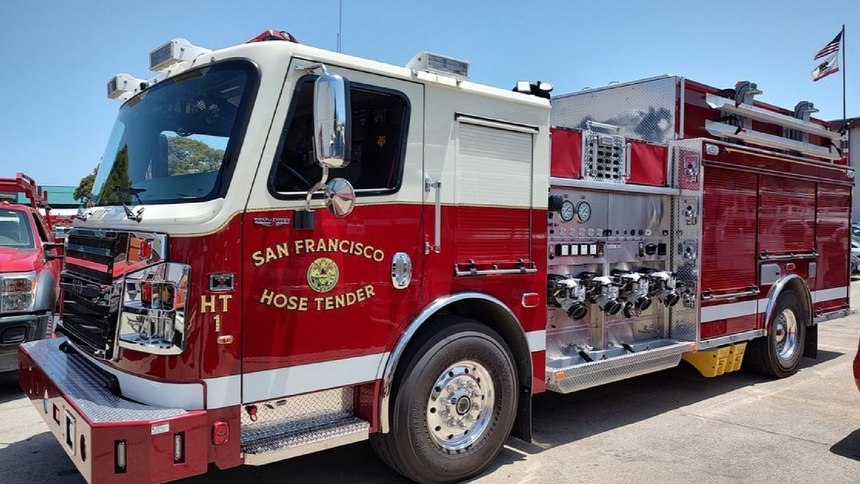 The new hose tenders also have a 3,000-gpm carbon fiber, hydraulically driven, submersible pump to assist in situations where a tender may not be positioned close to a water source.