Calif. firefighters rescue arson suspect from fire he allegedly started
Police said Osvaldo Madrigal is responsible for setting two fires within 50 minutes of one another
---
By Megan Cassidy
San Francisco Chronicle
PALO ALTO, Calif. — Palo Alto firefighters rescued an arson suspect from a fire he is thought to have started Saturday evening, and officers say the 37-year-old is responsible for setting two fires within 50 minutes of one another.
Menlo Park resident Osvaldo Madrigal was arrested on suspicion of two counts of felony arson, misdemeanor trespassing and a felony probation violation, according to Palo Alto police. He was being held without bond at the Santa Clara County main jail in San Jose.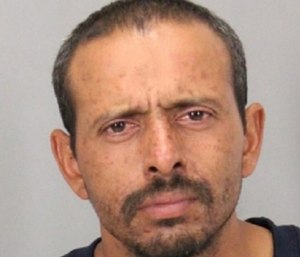 Dispatchers received the first fire call at about 4:18 p.m. Saturday, on a report of a white 2016 Jeep Wrangler on fire on the 400 block of Curtner Avenue. Employees from a nearby business were able to extinguish the flames before authorities arrived.
Crews extinguishing the fire in the 3800 Block of ECR. Exterior operations in the vacant building once it was searched for possible victims. pic.twitter.com/8JM8bE45sK

— PaloAltoFire (@PaloAltoFire) November 11, 2018
Shortly thereafter, officers investigating the scene noticed a man walking toward the old Compadres Restaurant site, a now-vacant building on the 3800 block of El Camino Real.
An officer noticed smoke coming from that building just after 5 p.m. Firefighters entered the former restaurant and found a blaze scorching through the roof.
They also discovered the same man officers had seen walking toward the building and rescued him from the fire. No others were inside the building. No one was injured in either fire other than Madrigal, who was treated for minor smoke-related injuries.
The building fire required assistance from Mountain View Fire Department, and crews had it contained by 8:30 p.m.
Madrigal is on probation in Santa Clara County for assault with a deadly weapon. Police said he may have been illegally squatting inside the old restaurant.
Copyright 2018 San Francisco Chronicle
McClatchy-Tribune News Service