Police: Calif. man starts blaze, attempts to run down firefighter
Troy Jordan allegedly attempted to run down a firefighter before leading police on a high-speed chase to his home, where officers found he'd set a fire
---
By Randi Rossman
The Press Democrat
SANTA ROSA, Calif. — An agitated man attempted to run down a Santa Rosa firefighter late Tuesday night before leading police on a high-speed chase to his home, where officers found he'd set a fire, authorities said Wednesday.
Santa Rosa police arrested Troy Jordan, 52, on suspicion of four felony charges, including arson, assault with a deadly weapon and evading officers.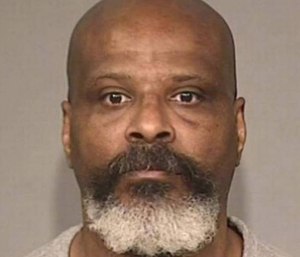 Sgt. Chris Mahurin said police responded at 11 p.m. to a Mendocino Avenue motel, where the suspect had pulled up in a Mercedes and confronted firefighters who were on an apparent medical aid call.
The man was agitated, telling firefighters he needed an ambulance, but he was not making sense, Santa Rosa Fire Battalion Chief Matt Dahl said.
He then moved his car into position and gunned the engine before driving toward firefighters. At least one firefighter had to jump out of the way as Jordan headed out of the parking lot, Mahurin said.
Police spotted and attempted to stop his silver car, which sped up to about 65 mph, running stop signs up Lewis Drive, Mahurin said Wednesday.
He then pulled into his home in the 900 block of Crest Drive, jumped out of the car and confronted four officers and a sergeant. "Shoot me," he yelled as they repeatedly ordered him to the ground, Mahurin said.
Jordan threatened to kill officers before they detained him, the sergeant said. While arresting him, they saw smoke coming out the front door of his house. No one was home but a small fire burned in a hallway.
Mahurin said the man set the fire before driving down the hill and confronting firefighters.
"It looks like he set a fire inside of his house, in the hallway, with some personal effects," he said. "We don't know why."
Jordan was booked into Sonoma County Jail on $30,000 bail.
McClatchy-Tribune News Service