After FFs lose Disney perks, Fla. tourism board eyes alternatives to quell concerns
Gov. Ron DeSantis' tourism board had objected to the perks because they exclusively benefited Disney
---
By Skyler Swisher
Orlando Sentinel
ORLANDO, Fla. — Gov. Ron DeSantis' tourism oversight district is moving forward with a plan to end a Disney perks program, while working on a "satisfactory alternative" that addresses employee concerns, administrator Glen Gilzean said Wednesday.
The district may increase a proposed $1,425 stipend employees would receive in lieu of the Disney benefits, Gilzean told employees at a budget session.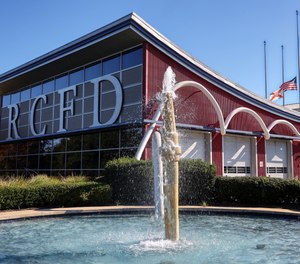 The district also is exploring a program that would allow employees to directly purchase theme park passes from Disney if they choose, he said.
"We are making significant progress in developing reasonable solutions. … I am dedicated to developing a satisfactory alternative," Gilzean said.
Further details will be released at a Sept. 27 meeting, he said. Disney did not respond to a request for comment on whether it would agree to let district employees purchase passes directly.
The district also is working on a new benefit that would fully pay employees diagnosed with cancer while they are on sick leave, Gilzean said.
For years, employees and retirees at the Reedy Creek Improvement District, now called the Central Florida Tourism Oversight District, received theme park passes and discounts at Disney stores and hotels. The district's roughly 400 employees include firefighters and other government personnel who work at Disney and nearby properties.
But DeSantis' hand-picked oversight board objected to the perks program because it exclusively benefited Disney. In 2022, the district spent about $2.5 million on Disney perks, which employees could sign up to receive, officials said.
At their last meeting, board members heard from two firefighters and a retiree who urged them not to scrap the program. They called the program a treasured benefit that drew them to work there.
Board Chairman Martin Garcia said he's heard the concerns from employees and retirees, and officials are working on a solution.
"We understand that you had a perk that has been taken away, and we have to deal with that," he said. "We want happy employees, and most importantly, we want to be fair to you all."
©2023 Orlando Sentinel.
Visit orlandosentinel.com.
Distributed by Tribune Content Agency, LLC.
PREVIOUSLY: Disney oversight board takes parking permits, discounts away from firefighters
McClatchy-Tribune News Service