How to create an Amazon Wish List for your fire department
Share your wish list with your community via social channels; you may be surprised at the generosity of your fellow citizens!
---
After the last budgeted dollar has been allocated, most fire departments have a list of wants that don't make the cut. Instead of tossing the list in the trash, why not turn it digital with an Amazon Wish List?   
The retail giant offers the ability to create Amazon Wish Lists that can be shared via social channels, which allows individuals to purchase items off the list and send them directly to the owner's specified address.
For fire departments, this could help supplement where the budget falls short, and be used to shore up donations for organized drives. By creating a dedicated wish list, firefighters can curate a selection of essential items they need to enhance their operations, streamline response efforts and improve the quality of care delivered to communities in need.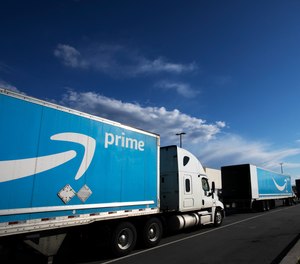 Learn how to create an Amazon Wish List for your department and how to show appreciation for your community's generosity. Has your organization utilized and benefited from a shareable wish list? Send your story to editor@firerescue1.com!
How to create and use an Amazon Wish List
It's easy to create your own list; follow these steps to create a list, add items, share and then watch the donations roll in!
Create an Amazon account. To create an Amazon Wish List, you need to have an Amazon account. If you don't have one, you can sign up for free on Amazon's website. Once you're logged in, you can navigate to the "Wish List" section, usually located in the top right corner of the page. There, you can create, name and customize your lists.
Add items to the list. While browsing Amazon's website, you can add items to your wish list by clicking the "Add to Wish List" button or selecting the "Add to List" option when viewing a product.
Manage the list. After adding items to your Amazon Wish List, you can organize and manage it. You can also create multiple lists, rename them and prioritize items by rearranging the order. You can also add notes or comments to individual items to provide additional information or instructions.
Share the list. The primary purpose of an Amazon Wish List is to share it with others. You can send your list link to friends, family members or anyone else you wish to share it with. They can then view your list and choose to purchase items from it as gifts.
Manage donations. When someone decides to buy an item from your wish list, they can click on the product and proceed to the checkout process on Amazon. Amazon will handle the transaction and shipping details. Once an item is purchased, it is usually removed from your wish list to avoid duplicate donations.
Update and manage the list. As the creator of the wish list, you can see which items have been purchased and by whom. Amazon provides tools to manage your gifts, including options to mark items as purchased or un-purchased, exchange items or remove them from the list entirely.
---
---
3 ways to use Amazon Wish Lists
As a department, you can create Amazon Wish Lists for any occasion; here are three to start with:
Fulfill budget shortfalls. Do you desperately need new kitchen chairs? Would a set of fresh towels be a welcome addition to the station bathroom? Consider creating an Amazon Wish List specifically for station necessities ... as well as a few unnecessary items: 
---
Assist with community outreach. Following a major disaster or emergency in your community, you can use an Amazon Wish Lists to solicit donations for families who are in need. This is a great way to connect citizens to the work fire departments perform, and further illustrates their commitment to the community. 
---
Enhance donation drives. Does your department collect canned foods around Thanksgiving, or toys for Christmas? Consider making a dedicated Amazon Wish List for each different donation drive your department holds, as the simplified donation process may make it easier for people to participate.