Chief Insights: 'Not everything is broken'
Many new officers want to fix everything right away, but change for the sake of change isn't a viable game plan
---
The following content is part of a new FireRescue1 initiative – the Fire Leader Playbook – aimed at helping new fire service leaders increase their effectiveness, enhance their leadership KSAs, develop trust among crewmembers, and build confidence. Through a handful of questions presented by FireRescue1, fire service leaders reflect on their early days in leadership roles and offer advice, while newer leaders detail their experiences taking on a new position. Email editor@firerescue1.com to offer your insights for the Fire Leader Playbook.
Following are insights from Trevor Frodge, reflecting on his time on the job after being promoted to company officer.
What was the incident or person in your career that put you on the path to becoming an officer?
I've tried to learn something from every supervisor I've had, both good and bad. My bad bosses often were selfish, lazy, did not value training, and hid in their office all day. They rarely communicated their expectations but were angry and short-tempered when expectations weren't met. Conversely, some of my greatest mentors were respectful, even-tempered and valued their people. They were selfless workers, valuing your safety and knowledge, and always willing to help. These were the type of officers I wanted to emulate.
Looking back, what did you want to accomplish, improve or make better in your first 30 days, 6 months and year as a company officer?
In my first 30 days, I wanted to set my expectations but only after I had evaluated my crew. Take stock of your personnel. What kind of experience does your crew already possess? What are their combined and individual strengths and weaknesses? What is their historical performance on critical incidents? From there, set your expectations so everyone is on the same page.
Six months in, I wanted to be well trained. Despite the great experience level among members, I wanted to ensure that we could perform well as a crew. Additionally, we should be building trust in one another as we have responded to incidents and trained in the basics. We should also identify problems and discomfort in some skills and tasks that we must encourage our firefighters to push through.
At the year mark, I wanted to ensure that the crew was regularly drilling and well-oiled. You've made a highly effective team, now keep feeding it and watch it flourish.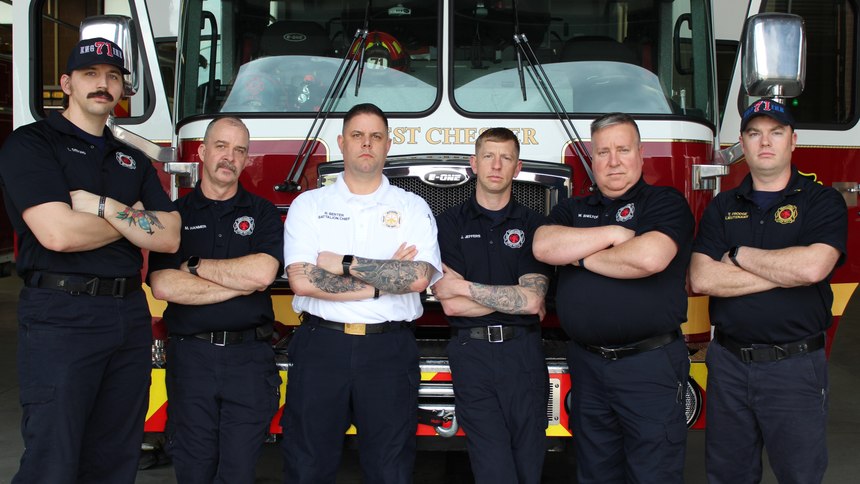 What is the best advice you would give company officers in their first 30 days on the job?
Lots of officers want to fix everything right away, but not everything is broken. Change for the sake of change isn't a viable game plan. Instead, be patient and evaluate your people, equipment and facilities. Set basic training goals on company-level functions (engine operations for engines, search and ladder operations for trucks), and begin building camaraderie among your people. 
If you could go back to your rookie/probie self, what would you tell them?
So much but I doubt I'd listen, because like so many of us thought in our early days, the young members know everything and us older members don't know anything, right? But in all seriousness, I'd say that it is a long career, and there is no reason to rush it. This is the best job in the world. It is so much fun, with an entire second family, but it gets very real very fast. Train hard, learn everything you can, and stay in the books.
Lightning round leadership
What is a leadership book, podcast or seminar you've found invaluable? "Extreme Ownership" by Jocko Willink and Leif Babin; the GRABS and Gettin' Salty podcasts, and Mark vonAppen's Fully Involved series.
How do you organize your schedule and stay on schedule? The most important thing for the day IS NOT MEALS. It is preparing mentally and physically to respond to a person trapped by fire. So plan your day around training and equipment. PT in the a.m. while you're fresh. Training at 0900 for an hour on basics. Ensure our equipment is ready to respond. Check inventory and maintain a state of readiness in the afternoon and evening. Paperwork comes after.
If you knew the budget request would be approved, what's a big purchase you'd make for your department today? Integrated CAD software that shows real-time addresses, units, preplan data and mutual-aid data in a large and easy-to-read format.
At the end of the workday, how do you recharge? Take time for yourself. Set your day right by getting a good workout in and getting the juices flowing. Take time later in the day to stretch, meditate, do yoga or read a good book. It's OK to let your firefighters go be firefighters without their boss there.