Mayor: FDNY Commish Sal Cassano to be replaced
Mayor de Blasio did not name Cassano's replacement or say when that appointment will come
---
NEW YORK — Sal Cassano is on his way out as FDNY commissioner.
"It's been clear from the beginning that it's an interim role," Mayor Bill de Blasio told NY Daily News reporters.
While he praised Cassano's performance, he made it clear he wouldn't keep him permanently.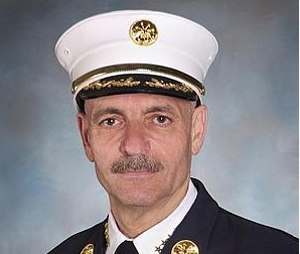 "I think I've said all there is to say. He's interim," Mayor de Blasio said. "He's performed admirably, and I give him a lot of respect, particularly for what he did in the middle of the East Harlem tragedy, which was an extremely difficult moment, and I thought he and all the men and women who served under him did a fantastic job."
The mayor said he is conducting a search for a replacement, but wouldn't specify when he might name a new FDNY commissioner, according to the report.
De Blasio reportedly did not keep Cassano due to his role in the FDNY's fight against a lawsuit over the department's mostly white racial composition, according to the report. De Blasio has expressed interest in appointing a woman to the job.
Another Bloomberg appointee, Sanitation Commissioner John Doherty, was kept on through the winter but has since been replaced by Kathryn Garcia.