On-Demand Webinar: Master the promotion process
Among a sea of strong candidates, how does an aspiring company or chief officer stand out?
---
Among a sea of strong candidates, how does an aspiring company or chief offer stand out?
This FireRescue1 webinar details the organizational elements that create a successful promotion process, from developing realistic job expectations and descriptions to creating relevant, value-driven exams that will best gauge member skills.
The webinar considers how to manage both increasing and decreasing candidate pools, ensuring department leadership is managing the process efficiently and effectively from start to finish. Further, in addition to exploring the various types of promotion processes departments can employ, this webinar offers tips for current members navigating the process and nailing the interview.
WHAT ATTENDEES LIKED FROM THIS PRESENTATION 
"Excellent speakers, great information. Could have watched another hour."

"Very informative session with two respected and knowledgeable leaders in the fire service industry. Lot of great information to consider for our next round of promotions."

"The host panel were highly qualified and very knowledgable."

"Very laid back conversation, with great tips and tricks." 
MEET THE SPEAKERS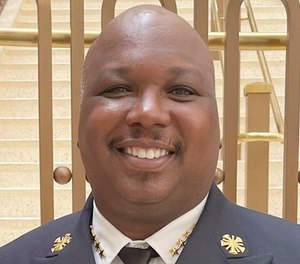 Chief Reginald Freeman
Dr. Reginald Freeman is the fire chief for the city of Oakland (California) Fire Department. He previously served as fire chief for the Hartford (Connecticut) Fire Department and as fire chief for Lockheed Martin Aeronautics. Chief Freeman is a member of the board of directors for the NFPA and director of training for the Caribbean Association of Fire Chiefs. In addition to serving as an adjust professor for multiple higher learning institutions, Chief Freeman is also a fellow for the Kennedy School of Government at Harvard and recently completed his doctorate in emergency and protective services.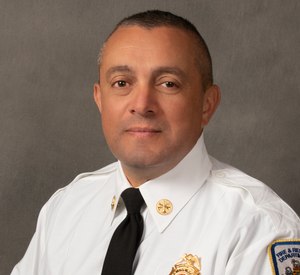 Battalion Chief Rocco Alvaro
Chief Rocco Alvaro is a battalion chief with Fairfax County Fire & Rescue Department. He is currently assigned to the Training Division and serves as the section lead for Professional Development, directly responsible for the organization's leadership and professional development training. This formal and informal training targets all department personnel, including uniformed, civilian and volunteer staff.
Master the promotion processes