Fire Chief Digital: Facing the growing WUI fire threat
This issue focuses on the history, current trends and future of the WUI fire threat
---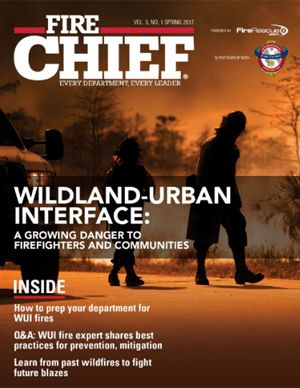 WUI fires aren't just a wildland problem; they threaten most structural fire department jurisdictions. And that threat is growing.
In this edition of Fire Chief Digital, we examine the history, current trends and future of the WUI fire threat. We've also provided advice to help you assess your risk and engage your community in mitigation efforts.
Read the issue to learn:
How to prep your department for WUI fires
Best practices for prevention and mitigation from a WUI fire expert
How to apply lessons from past wildfires and fight future blazes
The invisible threat to fire chiefs: open-space islands
You can view the issue as a digital magazine or download as a PDF.