The 'internet of things' and the fire service
The new world of device connectivity present some unique opportunities and challenges for the fire service
---

By Charles L. Werner
In today's world, there are very few days that you are not hearing about the "internet of things." The term IoT was reportedly coined by Kevin Ashton, more than 15 years ago.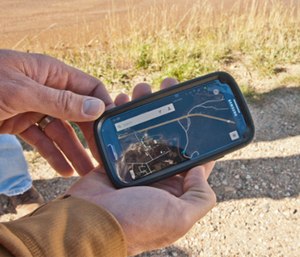 Wikipedia defines IoT as the "internetworking of physical devices, vehicles (connected vehicles), smart phones, smart devices, buildings, traffic systems, and other items — embedded with electronics, software, sensors, actuators and network connectivity that enable these objects to collect and exchange data."
In 2013, the Global Standards Initiative defined the IoT as "the infrastructure of the information society." The desire of all of this connectivity is to connect or remotely access and operate equipment and systems to increase efficiency, process automation, convenience and reduce the need for human interaction.
This new world of IoT is creating widespread connectivity includes objects (lamps, toasters, video cameras, garage doors, etc.) and systems (environmental and security) in homes and businesses through remote control and various sensors (temperature, light, motion and detection).
The new world of connectivity, which includes smart electric grids, connected river/stream gauges, smart homes, intelligent transportation systems, autonomous vehicles and smart cities, present some unique opportunities and challenges for the fire service.
The opportunities for the fire service are many. Some of which we have already benefited from, such as all the new apps that cover incident command, hazmat information, railroads, air flights, drones, voice over internet protocol, GPS, dispatch and response, search and rescue, navigation, weather, river/stream gauges, earthquake notifications, live streaming, intelligent traffic systems, remote video cameras, vehicle black boxes and much more.
Growing opportunities
More opportunities are evolving every day, such as more affordable safety and security systems that can monitor for faster fire detection and provide for fire station control of systems, doors, video cameras and thermostats. New fire stations are now being installed with much of this IoT connectivity, which also includes WiFi networks throughout.
Apps like Google provide almost every conceivable possible search while YouTube provides almost every type of instructional video you can imagine. IoT technology that deals with smart geospatial capabilities have been labeled as location-intelligent IoT. As broadband from terrestrial commercial wireless services and low orbit satellites continue to expand, so goes IoT.
FirstNet, once built and services launched, will create another wave stimulated by secure public safety broadband and nationwide public safety interoperable data and enhanced voice. Then perhaps we will be talking about the FirstNet of Things — all of the things, data, video and secure communications that FirstNet brings to public safety.
While the advantages of IoT are too numerous to capture in this article, there are some dangers. These dangers are with inadequate security on the very devices that provide this new, fun and exciting functionality.
The problem lies with the fact that a great deal of personal information, which includes residency, phone numbers, contacts, banking information and control of the very apps, lives on the connected device. This not only endangers the individual to the risk of identity theft, but all of the other apps that may provide access to fire department systems, financial records, access to buildings, etc.
Another danger of IoT connectivity is with apps on smart devices that may allow nefarious actors to track department members. This might be to target them specifically at a location or to be waiting as they arrive to a purposely initiated emergency response. Unfortunately, there is still a lot to be understood on how to adequately secure smart devices that are part of the overall IoT system.
In 2015, a report, "The Internet of Evil Things: The Emerging Threat of High Risk Hardware" highlighted the risks of rapidly emergence of high-risk hardware, including malicious and nefarious hardware.
This year the, "The Internet of Evil Things: The Connected Device Threats in 2016", the top concerns were with of connected devices. There were measurable first-hand experiences of connected device threats. And while threats increase, the strategy for dealing with these threats is lagging far behind.
Risk versus reward
The top device threats included bring your own devices, wireless printers, and inappropriate security on wireless access points. The threats are real.
One of the most important things that must precede the purchase of any of these IoT solutions is to identify the actual value (efficiency, safety, convenience) of the solution versus the cost and security risk.
Fire service organizations have a responsibility to review new technology solutions and implement those that will enhance their ability to serve their respective stakeholders.
There is a fallacy with IoT and that is that everything that can be connected, must be connected. This premise is unrealistic and does not necessarily improve our efficiencies or create better conditions.
More realistic is the importance of smart devices connected to a system of analytics that are directly tied to improved performance outcomes or effectiveness matrices that can help guide the improvement for better fire station construction, faster responses to emergencies, enhanced safety features on apparatus, biometrics on firefighters to measure their physical condition, and firefighter accountability and locator technologies.
One of the ways to help with this exploration of IoT, connectivity, apps and operations is to engage our younger generation. Create an innovation committee that looks at IoT and the many things that come with it.
Have them evaluate new apps or connected solutions and challenge the status quo. It is important to remember, make decisions that will help to enhance operational effectiveness, safety or fiscal efficiency and implement the necessary security measures.
About the author
Chief Werner is the acting deputy state coordinator and senior advisor for the Virginia Department of Emergency Management. Prior to that he spent more than 10 years as fire chief of Charlottesville (Va.) Fire Department. He's the former chair of the DHS SAFECOM executive committee and former chair and cofounder of the National Information Sharing Consortium.