Poll call: What age do you plan to retire?
A recent FireRescue1 poll reveals when firefighters envision hanging up the helmet – and how many don't plan to retire at all
---
They say that if you love what you do, you'll never work a day in your life. If that's true, how do you know when it's time to stop?
In a recent poll, we asked FireRescue1 readers at what age they plan to retire from the fire service – if at all. Of those who responded, the most common planned retirement age is between 55-60 (28%), with the next most common between 41-55 (21%).  
Plus, 17% of respondents say they don't plan to retire from firefighting.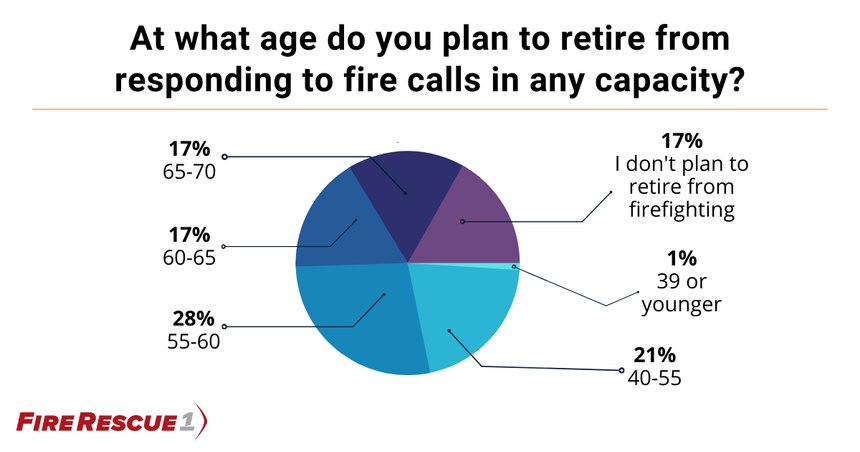 "I'll be 68 in July, diabetic, some other health issues. I'll let somebody get on the truck ahead of me, but I can still make a contribution."
"54, but I will be probably volunteer at a VFD department somewhere 'til my brain dies."
"After 30 years of being a volunteer, I am walking away this year at 46 due to work schedule and health."
"At 49 I made the difficult decision to walk away from the volunteer department I've been with since I was 16. For me it's health reasons."
Additional resources
Check out these FireRescue1 resources for firefighters considering retirement: 
---

Read next:
Hanging up the helmet: What will be your purpose post-retirement
Factors to consider when deciding when "enough is enough" – and how to foster a smooth transition
---