The good and bad reasons for staying in the fire service or leaving it behind
Whether you envision a lifelong career or dream about hanging up your gear for the last time, be intentional with your time and service
---
I've always loved Thanksgiving as a holiday. It's all about sharing food, it includes everyone, and no gifts are required. It's also a good reminder that we should pause for a moment to appreciate what we have.
There is much to appreciate about being a firefighter. For many, it's the best job in the world, and they choose to make a lifelong commitment to being of service in this way.
But not everyone feels this same appreciation. Some members find themselves stuck or eyeing other opportunities. If you find yourself in this position, it's important to make the distinction between the good reasons for leaving and the bad reasons for leaving – and even the bad reasons for staying.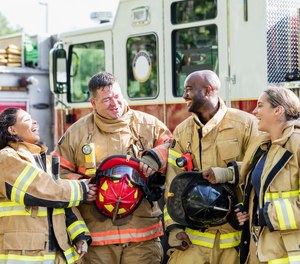 Why firefighters exit the career field …
Some people find that although they like being firefighters, there are other paths that have a stronger pull for them. I knew one guy who was a paramedic and joined a fire department that did not do ALS response. He found he missed emergency medicine too much and went back to doing that full time. Another guy spent all his spare time as a private pilot and had a military background as an airplane mechanic. When the opportunity came up to do that full time, he took it. Another was passionate about coaching kids' sports and ultimately went back to school for a degree in education.
Those are all good reasons for leaving the job. While these individuals were a bit sad to leave the fire department, they were excited about their new opportunities ahead. Sad to leave but happy to go – that is always the best way to make a change.
But there are also bad reasons for leaving a department. Firefighters have left the job because they feel they have been harassed or shunned, because they are not given equal opportunity to participate or succeed, or because they never truly feel included. When this happens, it is a loss for both the individual and the organization.
… and why they stay
As noted above, there is so much to appreciate about being a firefighter. You get to make a difference in service to others. There is the camaraderie – the family – of firefighters. There is the opportunity to learn new skills. No two days are the same. For these reasons and more, many people make a career or even lifelong commitment to serving their community in this way.
Then there are the wrong reasons for staying. I have worked with many fire departments over the past few decades and have encountered people who tell me they are "stuck" in the job. They're unhappy and unsatisfied but feel they cannot leave due to financial or security reasons. Instead, they stay, but for many, it is the equivalent of quitting in place.
All jobs have a downside, and there will always be problems to work through. But to stay in a job without a commitment to be wholehearted and trying to improve whatever deficits exist – that's adding to the problem.
The privilege of serving as a firefighter
Firefighters see people on the worst day of their lives; they know what can happen. Thanksgiving is a time to experience appreciation – for family and friends, for good health and personal safety, for dogs and sunrises and good music and a thousand other things we may take for granted daily.
But being a firefighter is something that should never be taken for granted. It is privilege to serve and to be part of that community of service. We need to appreciate what we have, be realistic about what we want, and be wholehearted in the choices we make. Are there problems that need to be solved? Absolutely. But solving problems is, after all, what being a firefighter is all about.