Investigation underway after naked woman found in bed at La. city fire station
The battalion chief who reported the incident criticized the fire chief's handling of her complaint
---
By Laura French
SHREVEPORT, La. — A Louisiana fire department is conducting an internal investigation after a battalion chief reported discovering a naked woman in a fire station bed.
Shreveport Fire Department Battalion Chief Lisa Ivory said a captain alerted her to a situation in the bedroom used by Firefighter Divine Abram at the city's Station 13, sometime after midnight on Dec. 11, according to KTBS. When she arrived, she witnessed the "obviously naked" woman trying to cover herself up.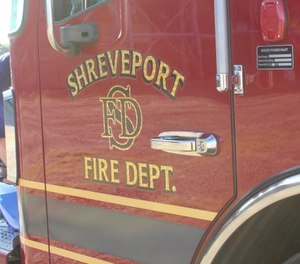 "Long story short, FF Abram arrived while I was speaking with the female and admitted to the disgusting act," Ivory wrote in one of two letters she sent to the Shreveport Municipal Fire and Police Civil Service Board in late December.
Ivory said she sent Abram and the woman away from the station, but that Fire Chief Scott Wolverton ordered Abram to be brought back the next day, citing financial concerns over replacing him or having other firefighters work overtime.
"To reward this type of behavior by moving this FF to station 16 for other members to 'keep an eye on' is outrageous and creating an uncomfortable and hostile work environment proven by phone calls that I have received regarding this matter," Ivory wrote in her second letter to the service board. "(Wolverton's) decision to bring this firefighter back to work the very next day thus not supporting a battalion chief with 29 years of being fair and respectful to all (…) has caused me countless sleepless nights."
The battalion chief originally requested that the board investigate both Abram and Wolverton, but says she rescinded her request to look into Wolverton after learning he was investigating the situation.
For more about preventing bad behavior at the station, read these articles next: 
Will surveillance cameras deter inappropriate activity at the fire station?
Confronting the normalization of deviance in firefighter behavior