Mo. fire chief cites harassment, bullying as reason for resignation
Sunrise Beach Fire Protection District Chief Dennis Reilly is stepping down from the position he has held since 2012
---
By Joyce Miller
Lake Sun Leader
SUNRISE BEACH, Mo. — Citing a campaign of harassment, antagonism and bullying, Sunrise Beach Fire Protection District Chief Dennis P. Reilly, is stepping down from the position he has held since 2012.
In a letter dated Sept. 14 to the SBFPD Board of Directors, Reilly announced his intention to relinquish his duties effective on or about Oct. 10. Reilly will remain on the district's payroll until Oct. 31, using accrued vacation time.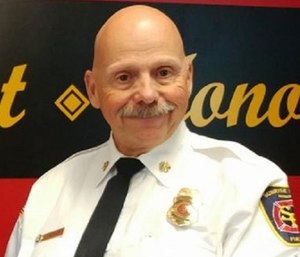 In the letter, Reilly made several references to the turmoil that has been taking place within the district. For the last several months, the district has come under fire by a member of the board, Bob Hemen, who has questioned Reilly's leadership and management of the district. Reilly said he has witnessed and been a victim of Hemen's campaign of intimidation and bullying against employees.
Reilly said at this point in career he has decided to resign and move on to another position.
Although proud of what the district has accomplished, Reilly said he will no longer allow himself to be exposed to the harassment that has become commonplace.
"I am extremely proud of all we have accomplished, and my hope is that the fire district will be able to work through this very difficult situation." he said.
Reilly said he had spent his entire career in service to his county and community. His service extends beyond what he has accomplished while with the SBFPD.
"I have always held myself to the highest of moral and ethical standards. Every decision I have made has been aimed at protecting my community and the people under my command," he said. "The performance of my duties has exposed my family to numerous sacrifices and we have willing born the burden of my service. I have no regrets for what I have done of the decisions that I have made."
However, since early this year, Reilly said he and the district have been under a "constant attack" from Hemen and a small group of his supporters questioning Reilly's leadership.
Reilly said his ethical decision making, his suitability for command and the performance of district staff at emergencies has been criticized by Hemen's supporters.
"These people have no background to make the assessments they do. The strategies of misrepresenting facts failing to provide context that is needed to objectively discuss an issue, and the offering of their uninformed opinions that are not technically or tactically sound have become commonplace," Reilly said.
"It is also very clear Mr. Hemen has a personal agenda to create disruption in the organization and is antagonistic against our employees. I have personally witnessed and have been a victim of his capping of intimidation and bullying against employees, both current and past.
Hemen is one of 3 members of the district's board of directors. The tension among Hemen and the two other members, Brian Layman and Denise Dill, has increased over the last several months.
Hemen has questioned a multitude of issues, including personnel, finances and management. Layman and Dill first voted to censure Hemen, then decided to pursue removal procedures against him.
Hemen had formerly served on the board, but was unseated by Layman in a previous election. He sought election in April of this year and was able to regain a seat on the board.
Copyright 2018 Lake Sun Leader