Why CRR efforts should prioritize fundamental fire prevention tactics
Emphasize life safety by ensuring all residents have working smoke detectors – a 50-year-old technology recommended by the "America Burning" report
---
From car seat checks to CPR and Stop the Bleed training, the fire service's expanded focus on community risk reduction (CRR) is a benefit to residents and supplements the work fire departments have been doing for years during Fire Prevention Week. But are we moving away from our main goal – reducing the loss of a life from a preventable fire?
I bring this up with mixed feelings. Yes, we have a role in preventing injuries and death from a variety of perils. But what about our primary concern – empowering residents to safely evacuate their home when there is a fire?
Silence on the fireground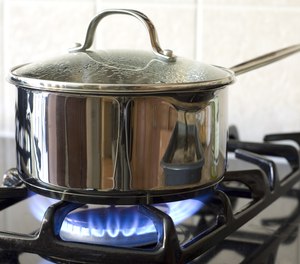 I recently responded to a well-involved single family structure fire, arriving just after the first-due engine, ladder and district chief. Dispatch relayed that the single occupant, a young teenager, had already evacuated the structure. 
As I donned my turnout gear, I listened for the sound of a smoke detector activating. Hearing none, I was glad to know that single occupant was already accounted for. In the time it took me to put on my gear approach the structure, our first-in engine and ladder crews had put water on the fire and were conducting a secondary search while checking for extension on the second floor of what had been a well-involved fire in the living room. 
By the time the parents and a sibling arrived back home, the fire was under control, with little remaining except salvage and overhaul. Both the teenager and our fire investigators concluded that the cause was an overloaded electrical circuit on the first floor.
What continued to haunt my mind – and not for the first time – was the sound of silence in the absence of smoke alarms amid the flames.
Smoke detectors: Proven, affordable and accessible
Commercial smoke detectors have been around since the 1970s. In fact, I remember buying a pair of ionization smoke detectors not long after the release of "America Burning" at a cost of nearly $50 each – probably the equivalent of a couple hundred bucks in today's world, but even then, I was convinced they were a worthwhile fire safety investment for our growing family.
Modern smoke detectors offer a variety of additional safety features, such as dual ionization and photo-electric detection, third-party monitoring, and integrated Bluetooth or Wi-Fi technology that can alert multiple detectors to activate within the residence, and even alert the homeowner to a fire via their cell phone.
My department, in partnership with the American Red Cross, has installed more than 1,100 free smoke alarms in the past few years. But what keeps me up at night are incidents like the one I described. How do we continue to respond to fires in average, well-kept single-family dwellings that have no working smoke detectors?  

"Wait," you might say, "isn't the answer a residential sprinkler system (RSS) in every home?" The fire chief in me says yes, but there are obstacles to implementing RSS systems on a large scale, such as having a reliable water source, especially in rural areas, and the age and condition of an existing structure.
In many jurisdictions, there is also a reluctance on the part of the local water authority due to liability issues. I know of several public and private water providers that have sought a legal opinion on their exposure to a lawsuit if they discontinue water service, such as for non-payment of a bill on a domestic water line that also services the RSS. One provider in our jurisdiction requires a separate domestic line with a back-flow preventer for any owner or builder wishing to include an RSS in their construction plans. They also include a "standby" charge like those for a commercial occupancy.
Additionally, with increased inflation and the upsurge in the cost of new homes due to increases in materials, labor and land, fewer builders appear to be offering an RSS option to keep their costs competitive.
Focusing on life safety
I believe that we in the fire service need to get back to basics. It's time to ensure that, in 2023, our citizens benefit from the 50-year-old technology of working smoke detectors – a direct recommendation from the 1973 landmark report "America Burning" for how to reduce fire fatalities.
Our single goal for perhaps a calendar year or more should be to decrease fire deaths and injuries by promoting readily available, working smoke detectors in every dwelling within our response areas. Yes, we have up-to-date fire, building and residential codes that may dictate working smoke detectors, especially in multi-family residences, but we need to reach every household to educate the public that part of this burden is theirs. Disabling a chirping detector can be far costlier in lives and property than the purchase of a new 10-year smoke detector or replacement battery.
This initiative would need to involve a coalition of partners within the fire service, as well as the local housing authority and NGOs like the Red Cross, and assistance from organizations within the real estate and home construction industries.
So, the real question is this: What's the best way to go back to basics, concentrating on our first mission – the fire and life safety of our residents?
Stay safe!
---

Read next:
Why every fire service leader should read 'America Burning'
Having a foundational understanding of our history is essential to seeing the bigger picture for our future
---