Ind. city council votes to reverse controversial firefighter shift changes
The city's mayor still may veto the decision and seek to enforce the eight-hour shift schedule that union members say is detrimental
---
Bill Dolan
The Times, Munster, Ind.
EAST CHICAGO, Ind. — The City Council supported city firefighters Monday night and voted to roll back unpopular work shift changes the mayor imposed last weekend.
Council members passed — by an 8-1 vote on first reading — an ordinance that would return firefighters to a work schedule of 24 hours on duty and 48 hours off. Councilwoman Gilda Orange cast the lone dissenting vote.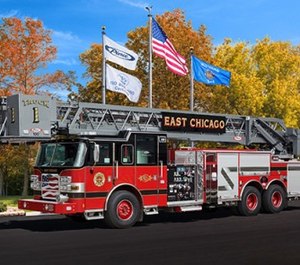 More than 100 fire union members of East Chicago and surrounding communities packed the meeting and applauded the council's action.
Mayor Anthony Copeland is expected to veto the measure if council members pass it on second and final reading. They next meet Dec. 23.
Copeland didn't make an appearance Monday, but Fire Chief Anthony Serna did to warn council members against taking the union's part in this labor dispute.
"It is not a benefit to anyone," Serna said.
He declined to answer any questions on grounds the dispute may end up in the courts.
A mayoral veto would fan the flames of union grievances that became public last week after Serna imposed a new swing shift schedule on firefighters that began last Saturday — rotating eight-hour morning, afternoon and overnights shift over three days before a firefighter is given the next 24 hours off.
Copeland, who worked for years as a firefighter before his first election as mayor, and Serna argue the new schedule will save thousands of dollars in overtime pay while increasing the number of firefighters available for each shift.
David Mata, president of East Chicago Professional Firefighters Local 365, told council members the shifts create no savings for the public. He said they are merely retaliation against the union's political actions that would put sleep-deprived firefighters and the public at risk for no tax savings at all. Mata said he has only had seven hours sleep since the weekend.
Union members have been at odds with the mayor for months over upcoming contract negotiations, claiming he refuses to meet with them. The union supported the mayor's political opponent John Aguilera in last spring's Democratic primary. Copeland defeated Aguilera and was re-elected to a new four-year term last month.
The mayor, who didn't return calls seeking comment Monday night, did post on his Facebook page a statement that he would have withheld the new shift schedule if the union had agreed to sign a memorandum of understanding that the union would negotiate a future work agreement in good faith, but union leaders refused.
Mata acknowledged to the council Serna had warned the union of a possible shift change two months ago. Both Serna and Mata acknowledged the mayor's offer to postpone a shift change, but Mata said the statement the mayor wanted him to sign would have taken away the union's ability to negotiate a fair labor contract.
The union has chosen to work around him by negotiating a contract with the city council, where they have been given a warmer reception.
Serna told the council members their involvement in labor negotiations violated state law. But the council's attorney, John Bushemi, said the council has authority to set the firefighters work schedules and that Monday night's ordinance is valid.
Council members said the dispute between the mayor, the union and council should be resolved in the courts.
———
©2019 The Times (Munster, Ind.)
McClatchy-Tribune News Service