NIOSH IDs critical changes after death of Conn. firefighter
Firefighter Kevin Bell died Oct. 7, 2014 after getting separated from his lieutenant and his SCBA ran out of air during an apartment fire
---
WASHINGTON — Fireground tactics and crew integrity were key contributing factors in the death of a Connecticut firefighter, NIOSH investigators found.
Firefighter Kevin Bell, with the Hartford Fire Department, died Oct. 7, 2014, while conducting interior firefighting operations in a two-story residential apartment fire. The 48-year-old, along with a lieutenant, made entry through the front door and started up the stairs to a second-floor apartment. Firefighter Bell's vibra-alert activated and the lieutenant told him to exit the building.
As the lieutenant exited, he couldn't find Bell behind him and called a mayday. The mayday, however, was not acknowledged by command. A rapid intervention crew made entry into the apartment, heard a PASS alarm and located firefighter Bell lying on his right side near the door. His foot was caught in a piece of furniture. Crews brought him out of the building, transported him to the hospital, but he was pronounced dead upon arrival.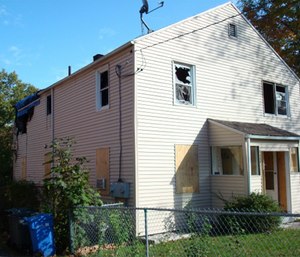 NIOSH concluded that firefighter Bell's cause of death was lack of breathing gas. The report listed cardiac hypertrophy as a contributing factor. The origin and cause of the fire is still under investigation.
Because fireground tactics were a key factor, NIOSH recommends fire departments ensure that risk assessments are conducted prior to initial operations, throughout the incident and that strategy and tactics match the assessment.
Departments should also ensure that crew integrity is properly maintained by voice or radio contact when operating in a dangerous to life and health atmosphere.
NIOSH also stresses fire departments should:
Ensure firefighters and officers are properly trained in air management, including out-of-air emergencies.
Use a personnel accountability system.
Incorporate the principles of command safety into the incident management system.
Have proper mayday training and a tactical checklist in the event of a mayday.
Develop and implement a fireground communication SOP, including a communication protocol that specifies equipment and capacity of the communication system.
Integrate current fire behavior research findings, conduct live fire training and revise fireground tactics when necessary.
Review SOPs regarding the use and operation of thermal imagers.
Ensure proper use of structural firefighting protective hoods is enforced.
Have an ambulance dispatched on every working fire call.
Consider requirement for sprinkler systems to be installed in mixed occupancy structures.
Read the full report below.
NIOSH: Fireground tactics, crew integrity contributed to firefighter's death