Pa. FD sells its social hall for $150,000
The fire department was spending $13,000 to $14,000 a year to operate the hall
---
Michael Roknick
The Herald, Sharon, Pa.
SHENANGO TOWNSHIP, Pa. — With bookings for the Shenango Township Volunteer Fire department's social hall in decline, leadership sold the building last month for $150,000.
The department sold its building to John Richardson Tree and Landscape Co. of New Wilmington, fire Chief Justin Barnes said.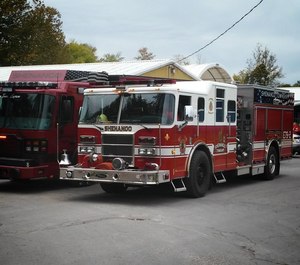 "It was becoming a money pit,'' Barnes said of the department's decision to sell the hall, which is on Gearhart Road on the east side of the township.
Barnes said operating the hall was costing the department $13,000 to $14,000 a year. At that rate, the hall was a money loser.
"The cost of running it was outrunning our profits,'' Barnes said.
With a capacity of about 150 people, the hall was rented out for events such as wedding receptions and banquets. Barnes estimated the hall was about 20 years old.
There were no firefighting operations run out of the hall, Barnes said. The department's two fire stations will continue to remain open and weren't affected by the sale, he added.
Barnes said the ongoing merger talks between the fire departments in Shenango Township and West Middlesex did not play a role in the decision to sell the social hall.
Some of the funds raised from the hall's sale have been used to buy equipment for the department. The rest was set aside in savings and investments for future use.
Attempts to contact John Richardson Tree & Landscape were unsuccessful.
———
©2019 The Herald (Sharon,Pa)
McClatchy-Tribune News Service