Stonewall Jackson Volunteer FD releases statement on controversial name
The Stonewall Jackson Fire Department said in the statement that it will work to address the issue with input from the community
---
By Laura French
MANASSAS, Va. — A volunteer fire department that bears the name of a Confederate general has released a statement saying it is working to address the controversial association. 
Stonewall Jackson Volunteer Fire Department in Manassas, Virginia said in its statement that it recognizes Jackson's name and image, which appear in the department's logo, "may be seen as a symbol of racism and oppression."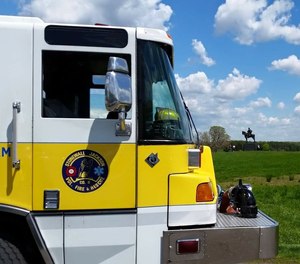 "Immediately following the events in Minneapolis and around the country, we recognized the need to consider our department's name in the context of today's national sentiment," the statement reads. 
The department, which was formed in 1971, said the name was selected based on the department's proximity to a Civil War battlefield, where a statue of Jackson stands as a prominent landmark, and was not chosen with racist intentions. 
The statement concludes with the department's commitment to "responsibly address" the issue by considering feedback from department and community members, as well as Prince William County leadership. 
"This is a complex and important issue, and we are working toward a resolution that is in the best interests of our community and our department. While we are working quickly and diligently, we cannot provide a specific timeframe for resolution," the department stated. "Meanwhile, our members remain committed to respond and provide fire and emergency services to all those who call for help."