LODD: Tenn. firefighter dies in fire truck crash en route to EMS call
Captain Roy L. Sewell Jr., a former Cub Scout, is fondly remembered as a supporter of the local pack
Duty Death: Roy Sewell - [Tazewell, Tennessee]
End of Service: 04/24/2023
---
By Leila Merrill
FireRescue1
TAZEWELL, Tenn. — North Tazewell Volunteer Fire Department Captain Roy L. Sewell Jr., 27, died Monday afternoon in a fire truck crash.
Sewell was responding to an EMS call, according to the U.S. Fire Administration.
While driving the truck, he did not stay in the correct lane, a Tennessee Highway Patrol preliminary report stated. The truck went off the side of a road, into an embankment and overturned, WATE reported. Sewell's injuries were fatal.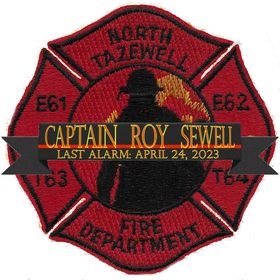 "We ask that you please respect his family at this time and them in thoughts in this hard time. Roy represented the best of us all. We love you brother. Greater love hath no man than this," the fire department said in a Facebook post.
Multiple fire departments and individual people posted their condolences on social media.
Cub Scouts Pack No. 508 expressed sorrow and is hosting a local fundraiser to support Sewell's family.
"Captain Sewell was the kind gentleman who toured our Scouts through the North Tazewell fire trucks last year, and he was also a supporter every year of our popcorn sales. In fact, he was once a Boy Scout himself. He gave his life in duty to helping a child in need, and there is no greater sacrifice than this," the pack's post reads.