New details revealed in 'mystery' death of Tenn. firefighter-EMT
The medical examiner's office ruled Jesse Reed's death a "suspected homicide" with "blunt force injuries" listed as a contributing cause of his death
---
By Sarah Roebuck
FireRescue1/EMS1
NASHVILLE — It's been five years since a Nashville firefighter-EMT was reported missing and later found dead. 
In 2018, Nashville Fire Department Firefighter-EMT Jesse Reed's death was ruled a "suspected homicide" due to "drowning" by the medical examiner's office, with "blunt force injuries" listed as a contributing cause of death.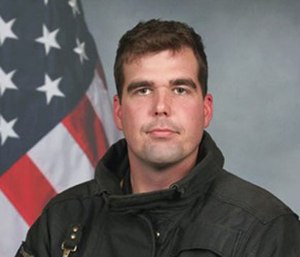 According to a report obtained by WKRN, new evidence in the case backs up the claim that Reed was killed. 
According to WKRN, reports from the Tennessee Bureau of Investigation (TBI) and the Humphreys County Sheriff's Office show Reed's wife, Mary Ellen, gave conflicting accounts of the turn of events.
Mary Ellen reportedly told investigators at the time that she and Reed went trail riding and that she couldn't recall a two-hour time period between leaving the house and waking up on the road near where the vehicle went into the water.
The new paperwork is part of a complaint filed by Reed's insurance company after Mary Ellen tried to collect life insurance following Reed's death, WKRN reports.
The court documents also state Mary Ellen has not been ruled out as a suspect in Reed's death.