AFG, SAFER reauthorization introduced in Senate
S. 4882 also increases funding for the USFA to $95 million and repeals the sunset provision for AFG and SAFER
---
By FireRescue1 Staff
Washington — Legislation reauthorizing the Assistance to Firefighters Grant (AFG), Staffing for Adequate Fire and Emergency Response (SAFER) grant, and U.S. Fire Administration (USFA) through FY 2030 was introduced in the Senate on Monday by Senators Gary Peters (D-MI) and Rob Portman (R-OH). S. 4882 also increases funding for the USFA to $95 million and repeals the sunset provision for AFG and SAFER – a "major win for the fire and emergency services," according to a press release from the National Volunteer Fire Council.
Both AFG and SAFER will sunset in 2024 if no action is taken.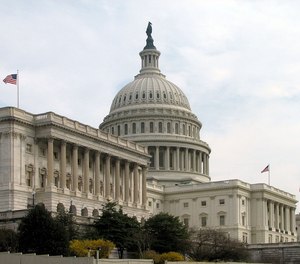 "Volunteer and combination fire and EMS departments struggle to get the funding they need to keep the lights on, fuel the ambulance, and purchase turnout gear," said NVFC Chair Steve Hirsch. "Local fundraisers such as chicken dinners can only raise so much. The AFG and SAFER programs are critical to these departments because they allow them to purchase needed equipment and provide recruitment incentives to volunteers to serve their community. I appreciate Senators Peters and Portman for their leadership in moving the reauthorization. However, our work is not over. We still need to get this passed in the Senate and House and to President Biden's desk by the end of the year."
AFG and SAFER grants provide direct assistance to local fire and EMS agencies to help them purchase equipment, training and apparatus, as well as recruit and retain career and volunteer personnel. These grants play an important role in keeping local fire and EMS departments ready to respond in their communities.
Learn more about the legislation here.