Firefighter return-to-duty policies: Know the rules and have a policy
If a doctor clears a firefighter to return to duty, can the department reject their request to return to work?
---
Following a medical leave for an injury or a mental health issue, if a doctor clears a firefighter to return to duty, can the department reject their request to return to work?
Medical examinations and medical inquiries implicate several federal laws, including the Americans With Disabilities Act (ADA) and the Family and Medical Leave Act (FMLA). Most states have analogous laws that may go beyond the requirements of the ADA and the FMLA.
Title I of the ADA limits an employer's right to "require a medical examination" or "make inquiries of an employee as to whether such employee is an individual with a disability or as to the nature or severity of the disability, unless such examination or inquiry is shown to be job-related and consistent with business necessity." (See 42 U.S.C. §§ 12111-12117.)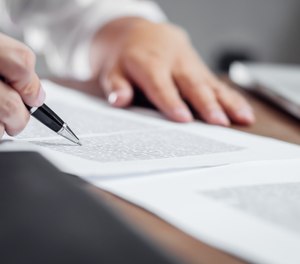 Given the demands of firefighting, a medical examination of a firefighter following medical leave for an injury or a mental health issue would likely satisfy the requirement of being "job-related and consistent with business necessity."
As a general rule, if a fire department requires a medical examination by a fire department physician, this evaluation would be at the employer's expense. To save money and streamline the return-to-duty process, some employers will accept a doctor's note from the member's physician as clearance to return to duty. In collective bargaining jurisdictions this process is often governed by the collective bargaining agreement. Some employers may even have bargained the away the right to insist an employee be examined by the fire department's own doctor or, through past practice, allowed the employee to simply produce "a" doctor's note as opposed to being evaluated by the fire department's doctor.
Put succinctly, the answer to your simple-appearing question is there is not a simple, one-size-fits-all solution that will apply in every fire department. Even the FMLA (which we did not discuss) has different requirements for medical documentation separate from the ADA. In addition, where the employee's leave is due to a work-related condition, worker's compensation law will further govern what the employer can and cannot require.
If we assume that a fire department generally accepts a certification of fitness-for-duty from the member's doctor, then the ability to reject a doctor's certification will depend upon the reason the firefighter was out of work and the reason for the rejection. A good example where the fire department SHOULD be able to reject the note would be a firefighter who is off with a back injury who produces a return-to-duty note from a dentist.
Probably the most important perspective I can offer on this subject, and the simple answer you were probably looking for, is this: I am an attorney and a chief officer. I am not a medical doctor. As such I should not be rejecting a doctor's note based upon my medical opinion. Neither an attorney nor a fire chief has a worthwhile medical opinion. In fact, such an opinion would be better characterized as a "medical guess."
If there is a question about the authenticity of the note, the fire department has a right to verify that with the doctor. If the fire department believes the doctor is mistaken or is missing some key factor, the prudent course of action would be to send the member to the fire department's physician or for an independent medical examination (IME) before rejecting the medical clearance outright. Whether the fire department has that right or ability will turn on the specifics of the case and the complex interplay between the ADA, FMLA, worker's compensation laws, and collective bargaining.
While theoretical questions are helpful, we must realize that in real life these types of decisions do not take place in a vacuum. Rejection of a medical clearance will likely encounter additional legal problems when:
It is associated with a systematic campaign of harassment of an employee or employees;
It can be made to appear that it is part of such a campaign; or
A certain firefighter's medical clearance is being given special scrutiny not given to other firefighters.
Best practice is for a fire department to have a clear policy regarding return-to-duty documentation. Where a department generally accepts documentation from the member's own physician, the policy should reserve the right of the department to send the member to the fire department's doctor or an IME.

Request product info from top Fire Administration and Billing companies
Thank You!