N.Y. legislation would let fire departments bill for ambulance service
Current state law only lets EMS and law enforcement agencies make such reimbursement requests
---
By Leila Merrill
ALBANY, N.Y. — A bill would let fire departments bill and be reimbursed for providing ambulance service, Sun Community News reported.
Under current New York state law, only EMS agencies and police departments can make such requests. Senate bill S.7186-A has passed in the state senate but not the state assembly.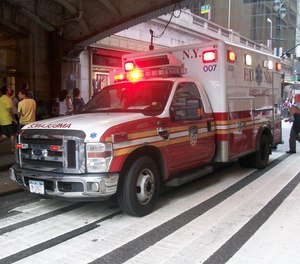 "Our local fire departments frequently provide ambulance services throughout the year and should be reimbursed for providing these services," said Sen. Dan Stec, a bill co-sponsor. "This lack of reimbursement results in higher taxes and increased costs that prevent departments from fully focusing on the essential public service they provide."

Request product info from top Fire Administration and Billing companies
Thank You!