PRESS RELEASE
Elbeco Introduces a New Performance-Enhancing Product Line
---
use if there is a picture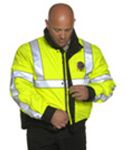 end picture
At Elbeco, we're always looking to provide our nation's working men and women with quality uniforms that meet or exceed their needs. That is why we continue to offer new items in our product line that utilize the latest performance-enhancing technologies and fabrics. Visit online to see what's new at Elbeco.
New Products
Colors Ufx Tactical Polo: A professional appearance with the comfort and durability of a more practical uniform shirt. Today, blending the best technology the world has to offer, we bring you the Ufx series.  
use if there is a picture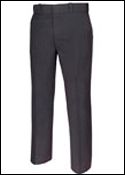 end picture
DutyMAXX Shirts: Long Sleeve fused collar with permanent stays for dress shirt professional look
DutyMAXX Trousers: Elbeco reengineered the DutyMaxx fabric to exceed the demands of today's public safety uniforms
Prestige Cargo Pocket Trousers: This all-season serge wool blend with permanent 17% inherent stretch is engineered to exceed the demands of today's public safety uniforms. This fabric provides an impressive coordinated color match between shirts and trousers. 
About Elbeco
Since the turn of the century, Elbeco has been manufacturing quality uniforms for our nation's working men and women. The Elbeco philosophy has always been one of dedication to its customers. This core corporate goal has enabled Elbeco to become one of the largest manufacturers of professional uniform apparel in North America.