PRESS RELEASE
CFSI Announces New Co-Sponsor of the Excellence in Fire Service-based EMS Award
---
(WASHINGTON, D.C.) - The Congressional Fire Services Institute has announced a new co-sponsor of the Excellence in Fire Service-Based EMS Award. Masimo, a leading manufacturer of noninvasive emergency medical equipment worldwide, will bring a new level of recognition to the awards program based on its reputation for product innovations that are revolutionizing the delivery of emergency medical care by fire departments across the nation.
Established in 2010, the Excellence in Fire Service-Based EMS Award honors fire departments in three categories: career, volunteer and combination. The criteria place emphasis on innovations in emergency medical care. 
"We are looking for departments that are forward-thinking in their approach to EMS - departments that are developing and embracing change to adapt to the growing demand for pre-hospital emergency medical care," said CFSI Executive Director Bill Webb. "We found a partner in Masimo that shares these ideals, which is why we welcome them as a new co-sponsor of the awards program."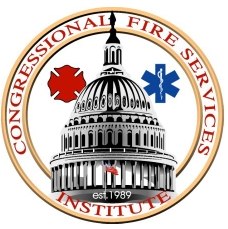 "Masimo has always valued the heroic work of our nation's firefighting and EMS professionals," said Masimo founder and CEO Joe Kiani. "We are honored to partner with the Congressional Fire Services Institute to recognize leaders who are using the latest technologies to improve the health and safety of their fellow first responders."
The presentation of the 2015 awards is April 16 at the 27th Annual National Fire and Emergency Services Dinner in Washington, D.C.  Sponsored by the Congressional Fire Services institute, the dinner is part of the National Fire and Emergency Services Symposium hosted annually by CFSI. More than 2,000 state and national fire service leaders are expected to attend this year's program. Over the two-day event, they will attend seminars featuring federal officials and national fire service leaders who will discuss a broad range of federal fire service issues. Guests will also schedule time with their members of Congress to solicit their support for federal legislation and programs benefiting the fire and emergency services.
To apply, please visit the Excellence in Fire Service-Based EMS Awards Program.  The deadline for submission is March 16, 2015. A representative of each of the recipient departments will receive a trip to Washington, D.C., for the award presentations.
CFSI also acknowledges its thanks to the International Association of Fire Chiefs, International Association of Fire Fighters, National Fire Protection Association and the National Volunteer Fire Council for providing representatives to serve on the selection committee.
About Masimo
Masimo (NASDAQ: MASI) is a global leader in innovative noninvasive monitoring technologies that significantly improve patient care-helping solve "unsolvable" problems. In 1995, the company debuted Measure-Through Motion and Low Perfusion™ pulse oximetry, known as Masimo SET®, which virtually eliminated false alarms and increased pulse oximetry's ability to detect life-threatening events. More than 100 independent and objective studies have shown that Masimo SET® outperforms other pulse oximetry technologies, even under the most challenging clinical conditions, including patient motion and low peripheral perfusion. In 2005, Masimo introduced rainbow SET® Pulse CO-Oximetry technology, allowing noninvasive and continuous monitoring of blood constituents that previously could only be measured invasively, including total hemoglobin (SpHb®), oxygen content (SpOC™), carboxyhemoglobin (SpCO®), methemoglobin (SpMet®), and Pleth Variability Index (PVI®), in addition to SpO2, pulse rate, and perfusion index (PI). Additional information about Masimo and its products may be found at www.masimo.com. @masimoinnovates 

Request more info from Masimo Corporation
Thank You!