PRESS RELEASE
Perfection Uniforms Featured in the Upcoming Movie 'Fire with Fire'
---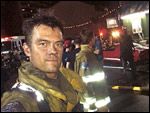 We are excited to announce that Perfection Uniforms is providing uniforms for an upcoming firefighter film, Fire with Fire (2012). Directed by David Barrett. With Josh Duhamel, Bruce Willis, Rosario Dawson, Vincent D'Onofrio. A fireman takes an unexpected course of action when he's threatened by a man who he's been ordered to testify against. Only six more months until the release. Josh Duhamel plays the firefighter main character, Bruce Willis co-stars as police detective.
We are also happy to report that real police and firefighters were cast as extras, and they love wearing Perfection garments.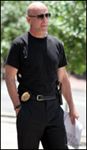 Uniforms used for filming will be donated to charitable organizations upon completion of filming. Check our Facebook page for updates.