PRESS RELEASE
True North Announces a New and Improved L2 RIT Bag
---
An important part of what we do is listening to our customers to help us develop better products. This is exactly what we did in 2013 for our L2 RIT Bag. We heard what you liked, and more importantly your complaints, and have redesigned the bag to work better for you.
We added extra rivets to the skid plate to make the bag more durable and added reflective in the back for better visibility. Our biggest change is additional webbing on the outside of the bag ao you can attach the rope bag on the inside of outside of the bag. Check out all the new features by downloading our L2 Sales Sheet or visiting the product page on our site.
About True North: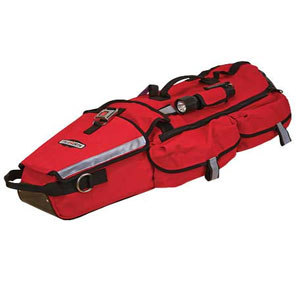 True North® is a family owned and operated company founded in 1992 by Alyx Fier. True North® has grown from a one-man operation to an ISO 9001:2008 registered company whose products are distributed worldwide. In addition to backpacks and bags for firefighters and SAR under the True North® label, our products include a broad range of fire resistant clothing under the DragonWear™ label. Though we've grown, our headquarters are still in Seattle, Washington just up the street from the garage where we started.

Request more info from True North Gear
Thank You!