PRESS RELEASE
True North Develops New Lighter Weight DragonWear Stationwear
---
Throughout the past year we have been working with Polartec® to develop a new Dual Hazard fabric that is lighter weight, with increased protection. We are using this fabric to further enhance our DragonWear FR Clothing line. Available in 2014 will be our Elements™ Dual Hazard FR Sweatshirt, Power Dry® Mid Weight Shirt, and our re-engineered line of Power Grid garments (Power Grid® 1/4 Zip Shirt, Bottoms and Beanie).
Stay tuned as we redesign more of our DragonWear FR clothing products! We'll also be developing brand new products more appropriate for the station. Check back in with us on our Facebook page or on our blog for the most recent updates.
About True North: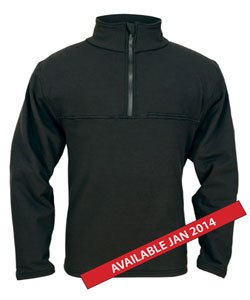 True North® is a family owned and operated company founded in 1992 by Alyx Fier. True North® has grown from a one-man operation to an ISO 9001:2008 registered company whose products are distributed worldwide. In addition to backpacks and bags for firefighters and SAR under the True North® label, our products include a broad range of fire resistant clothing under the DragonWear™ label. Though we've grown, our headquarters are still in Seattle, Washington just up the street from the garage where we started.

Request more info from True North Gear
Thank You!