PRESS RELEASE
True North Gear Announces the Opening of New Outlet Store
---
What's better than Black Friday? Black Friday every day!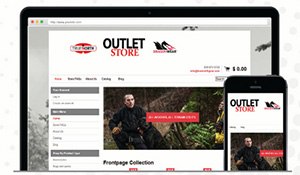 We are excited to announce the opening of our online Outlet Store, created exclusively for our dedicated customers! Check your email Friday morning for the official launch of our store and find amazing deals on jackets, shirts, packs and more! Plus, one special item is listed for only 0.99%, so go on the hunt and be the lucky one to score this doorbuster deal!
All apparel and accessories are 40% off! 10% off your entire order or free shipping! Door buster deal: Mystery item for only 0.99%

Request more info from True North Gear
Thank You!