PRESS RELEASE
True North Gear Helps Palm Bay Fire Department Get Necessary Training
---
In February, True North Gear is working with OnScene Training to deliver some critical Engine and Truck Company training to Palm Bay Fire Rescue.The  Department is a five station, 117 person career department serving over 100,000 citizens. They're in the midst of a large turnover in senior personnel due to retirement and a serious budget reduction has left no funds for training purposes.
At True North Gear we believe that it's critical that firefighters continue to get the training to stay safe and ensure the safety of others and we want to make sure that the loss in funding and experience in this Florida fire department won't severely affect the new firefighters or the community they serve. To learn more about the instructors and training they'll receive visit our post on our blog.
Check out a video of the training we did last year with the Charleston FD.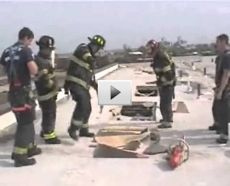 About True North

True North® is a family owned and operated company founded in 1992 by Alyx Fier. True North® has grown from a one-man operation to an ISO 9001:2008 registered company whose products are distributed worldwide. In addition to backpacks and bags for firefighters and SAR under the True North® label, our products include a broad range of fire resistant clothing under the DragonWear™ label. Though we've grown, our headquarters are still in Seattle, Washington just up the street from the garage where we started.


Request more info from True North Gear
Thank You!