PRESS RELEASE
Vertx Introduces Phantom LT Lighter Weight Uniform Pants
---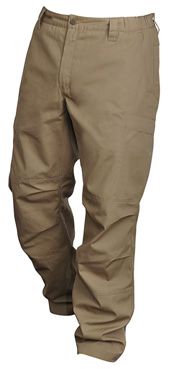 Vertx® Introduces Phantom LT - A lighter weight variant of the iconic Vertx pants are in stock and available for  sale.
Cincinnati, OH -- "Vertx pants are arguably the most comfortable pair of pants you can buy," said David Walsh, Director of Brand Management for Vertx. "The mobility and the low visual profile are its hallmarks. It is just cut better than the average pant. "The only negative I ever heard, was that there was no lightweight version. Now there is."
At 6.5 ounces per square yard, Phantom LTs are light in weight but extremely durable, with a subtle mini-rip stop weave that resists tears. The 65-35 poly/cotton blend makes this pant highly wrinkle-resistant. Exclusive Intelli-Dry™ technology provides liquid repellency and stain resistance on the outside plus moisture wicking on the inside for added comfort. That's a first for a tactical pant.
Phantom LTs use the same world class design as the original Vertx pants. Increased mobility can be attributed to Vertx's gusseted crotch. It is cut in a specific way that reduces bulk and boosts freedom of movement. When compared to other tactical brands, the Vertx pants are much more discreet in nature.
While the pant might only appear to have two pockets, it really has nine, which adds to the pants under-the-radar appeal. The no-Velcro pocketing gives it an extra layer of stealth. Furthermore, hidden pockets within other pockets increase security, ability for discreet carry and keep items from rolling out.
Phantom LT's are available in five colors (khaki, desert tan, Navy, LE Black and OD Green) in men's and women's styles at more than 100 authorized Vertx distributors and at www.wearvertx.com.
About Vertx
Vertx is a brand of Fechheimer, a Berkshire Hathaway Company. What began as a project to design a progressive tactical pant for top tier federal law enforcement operators, is now a brand that has evolved into a collection of world class apparel designed for the Operational Athlete™.