November 2008 Product Round Up: Education & Training
---
FireRescue1 is focusing on news and information about Education & Training throughout the month of November, 2008. Check out some of these training materials and providers currently on FireRescue1:

EmCert.com Provides Quality Online Continuing Education to keep you & your Department up to date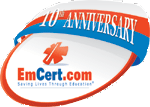 EmCert.com is a pioneer in providing online continuing education to the EMS and Fire/Rescue community. As we celebrate our 10th Anniversary of Saving Lives Through Education®, we continue to offer outstanding courses, competitive individual, group and military rates, and premier customer support. Call 877-EMS-HERO or visit www.emcert.com.

Kidde Fire Trainers Helps Provide Live Fire Training Experience that counts



Kidde Fire Trainers brings together the proven leaders in the industry to offer the broadest range of fire training solutions to meet your training needs. Kidde's live fire training simulators deliver intense live fire training. FIRETRAINER® systems realistically replicate the heat, smoke, flames and chaos of a real fire emergency, yet do so in a controlled and environmentally sound manner.
For more information, visit www.kiddeft.com or call 201-300-8100.
Dummies Unlimited Provides Public Safety Training Dummies that Give your Department Hands-on Experience



Dummies Unlimited has been manufacturing dummies for law enforcement training and public safety for over 48 years. Using our free standing training dummies provides your department with training aids that improve training AND reduce injuries! Dummies Unlimited also offers special training packages to save your department money. For more information visit www.dummiesunlimited.com or call 909-392-7502.

EmergencyStuff.com is your Source for Fire Books, EMS Books, Field Guides, & more



EmergencyStuff.com offers Fire books, EMS books, T-shirts, gifts, field guides, Steve Berry products, decals, great deals, & more! Shop our site, post a promotional reading list, or learn how your department can become an affiliate. ETA is are proud to support and serve most National organizations assisting them in providing products to their members and obtaining support for the operations of these important groups. For more information, call 715-344-3482 or visit online at www.emergencystuff.com.
The Respond! Program Serves Emergency Responders by Providing resources to aid in the Fight Against Terrorists who use Explosives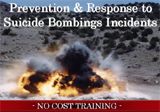 The Energetic Materials Research and Testing Center (EMRTC) is known worldwide for its research and evaluation of explosive materials. The New Mexico Tech / EMRTC Respond! program serves the emergency responder community by providing no-cost DHS certified training to all state and local First Responders. Call 575-835-5312 or visit respond.emrtc.nmt.edu.
Firefighters Bookstore carries Fire books & Training Products from a Wide Variety of Sources



Firefighters Bookstore is proud to be the most complete source anywhere for books, videos, and software for fire and emergency services. In order to bring you the latest information and widest variety of material, we carry products from more than 700 different publishers who are located all over the world. Firefighters Bookstore ships in-stock orders the very same day we receive your order. For more information, visit www.firebooks.com or call 800-727-3327.


Training Center Business Plans Works with you to Create an Ideal Training Center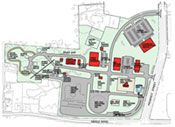 Simply stated -- Training Center Buisiness Plans writes plans for public safety training centers. Our areas of expertise include: Firefighting Training Centers, Police Training Centers, Regional Public Safety Training Facilities, Community College Public Safety Academies and Public Safety Communication Centers. The Interact Business Group has unnmatched experience developing business plans for police and fire departments. Call 800-228-3710 or visit www.theinteractgroup.com.



For more information on Education & Training products, visit the FireRescue1 Training Materials Product Section at www.firerescue1.com/fire-products/training-products.