Bridging the location gap: How public safety can ensure reliable wireless communication
From remote areas to emergency vehicles, agencies can count on consistent connectivity with cellular access
---
Sponsored by Cradlepoint
By FireRescue1 BrandFocus Staff
Communications technology is an ever-evolving aspect of public safety. Where the use of land mobile radios once was the only option, agencies now come together at events like APCO and IACP to learn and explore how they can better achieve reliable wireless cellular communication and connectivity.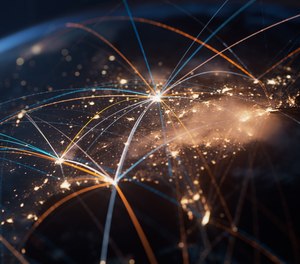 In recent years, advancements in cellular technology have made it possible for emergency services agencies to move away from solely using radios and augment new applications with 5G and LTE smartphones, tablets, video cameras and other sensors. Access to cellular networks provides true broadband connectivity that supports a wide range of applications – bolstering the limited capabilities of radio use.
Many agencies are implementing cellular routers as a solution to this challenge. 5G provides reliable and flexible connectivity for fixed locations such as dispatch centers, substations, and temporary locations during emergencies, as well as for emergency vehicles.
From a security perspective, using cellular-enabled routers with zero-trust security services provides an end-to-end solution that protects sensitive data and can be integrated with a variety of third-party solutions.  
THE GROWTH OF WIRELESS ACCESS
Cellular solutions like 5G and 4G LTE technology are meant to bridge gaps and provide flexibility to wired coverage, particularly in remote and rural areas. With the advent of 5G wireless service, it is often more efficient and cost-effective to connect underserved wired locations using cellular solutions rather than counting on telecommunications companies to build out costly comparable wired broadband infrastructure. Demand for this type of connection is quickly growing, with the number of connections expected to climb from 100 million in 2022 to 230 million by 2027.
This technology provides broadband connectivity to a fixed location by transmitting wireless internet from nearby cellular towers to wireless receivers, or routers, located at the designated site. This approach can also be used to provide first responders with redundant "hybrid WANs" (wide area networks), where both wired and wireless access are available to the user at the same time.
Cradlepoint is a pioneer in cellular solutions. Its rugged 5G and LTE purpose-built routers support Band 14 and public safety network certifications like AT&T FirstNet, Verizon Frontline and EE Emergency Service Network. These wireless solutions also come with NetCloud Service subscriptions, providing single interfaces for configuration and continuous policy, modem, hardware and software feature enhancements.
THE MANY ADVANTAGES OF CELLULAR BROADBAND
Beyond completing the wireless broadband transmission chain and offering redundancy when paired with wired connections, cellular solutions deliver several benefits to emergency services agencies.
One of these benefits is the ability to establish temporary dispatch locations whenever warranted. For example, in Roswell, Georgia, the city's 911 emergency communications center uses wireless WAN to ensure dispatch continuity should a disaster force the closing of their existing facility. They can do this as needed by using Cradlepoint's NetCloud Service for branch and wireless routers, allowing dispatchers to establish pop-up networks in support of temporary call centers within minutes.
Constant connectivity also helps keep emergency services officers safe. Orange County, California, covers a large area with very diverse terrain so there isn't a single wireless carrier that provides 100% coverage throughout the county. The Orange County Sheriff's Department has partnered with Cradlepoint to implement cellular solutions where they can take advantage of dual modems in its substations and vehicles, dramatically increasing the level of reliable connectivity and communication.
"Cradlepoint allows us to bring connectivity to places that you normally can't," said Dave Fontneau, chief information officer at OCSD. "One of the big benefits we're excited about is the failover capability with the dual-modem 5G routers. It allows us to put different broadband vendors online all the time, and that allows it to failover seamlessly. The deputy doesn't even realize as they're driving around that they're going in and out of coverage from one carrier to the other and maintaining constant connectivity."
Another benefit of Cradlepoint is its security portfolio. Delivered through Cradlepoint's ruggedized routers, the connection is secure right out of the box. Cradlepoint's 5G/LTE equipment comes with foundational security in the form of firewalls and intrusion protection capabilities built in and provides users with additional levels of security as needed. The broader security solutions enable end-to-end security using zero-trust principles to verify devices and users for each resource they want to access, providing modern security controls.
A further – and for many people, unexpected – benefit of wireless WAN is cost. Compared to wiring facilities for landline broadband, installing cellular solutions is far less expensive and easier to deploy. Cradlepoint's wireless routers connect directly to local 5G and LTE networks, allowing for quick setup. Agencies also enjoy a more streamlined accounting process as they can cut down on the number of wireless service vendors they have to pay.
READY FOR ANY SITUATION
Wireless WAN access is a viable solution for daily use as well as during unexpected events like the recent COVID-19 pandemic and other emergencies like wildfires and earthquakes. Should dispatchers ever be forced to work from home again, using cellular as a primary communications pathway makes it easy to deploy key staff to home locations with minimal impact on 911 call response.
Wireless WAN routers and related equipment from Cradlepoint are reliable and effective solutions for emergency services agencies seeking true end-to-end communications in nearly any situation. For many agencies, like OCSD, the use of cellular prioritizes the safety of first responders and the citizens they serve while also helping agencies enjoy the benefits of modern technology.
"We're creating a foundation for continual innovation," said Fontneau. "As we move into the 21st century and as AI and machine learning become part of our daily routine, we need to make sure we are taking advantage of every technological solution we can."
Visit Cradlepoint for more information.
Watch next: On-demand webinar: Using 5G and LMR to connect public safety tech today and tomorrow
Request information from Cradlepoint
Thank You!