On-Demand Webinar: How to best maximize technology in times of crisis
Optimize your readiness for natural and manmade disasters and other expanded response efforts
---
Register to view this on-demand webinar.
When disaster strikes, it's all-hands-on-deck. Crews mobilize and deploy – and along with them, the tools and technology to support the mission. While some basic tools are staples of the emergency response, other, more advanced tech may not yet exist in your cache. Incident management software, real-time maps and handheld mobile devices can help shore up team capabilities and streamline response efforts. This webinar considers how specific tools aid each section of the response operation and underscores the importance of technology that streamlines communication and aids accountability. 
ABOUT THE SPEAKERS: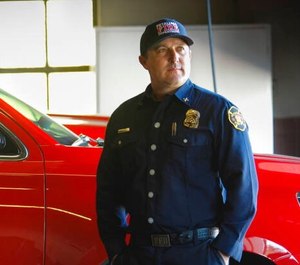 Chad Costa
Chad Costa is assistant chief with the City of Petaluma (California) Fire Department. With 20 years of fire service experience, Costa has worked in a variety of organizations, including the California Department of Forestry and Fire Protection (CAL FIRE), rural districts, semi-rural districts and a city. He is the technology and communications battalion chief and a division group supervisor on California Interagency Team 5. Costa has a bachelor's degree in emergency services management and a certificate in homeland security.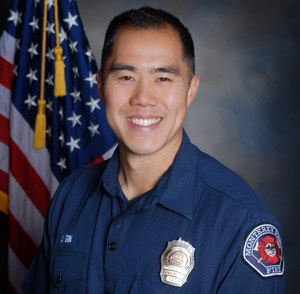 Jonathan Gin
Jonathan Gin is a Fire Captain with the Monterey Park Fire Department, and is entering his 20th year of service.  Jonathan was hired in September 2003 as a full-time firefighter, and was promoted to the rank of Fire Engineer in May 2016.  In May 2022, Jonathan was promoted to Fire Captain and is currently assigned to Fire Station 61 on the A platoon where he rotates between Engine and Truck assignments.
Jonathan is the department's administrator for its various programs including Geographic Information Systems and the Reverse 911 System, as well managing the Emergency Operations Center.  He is also a member of the Urban Search and Rescue Team CA-RTF4, is a Wildland Fireline-EMT, the department's lead Arson Investigator, member of the department's SWAT Medic Program, certified Drone sUAS Pilot, and part of the Verdugo Arson Taskforce Executive Board.  Jonathan also holds an AA and AS Degree from Pasadena City College, as well as a BS in Fire Protection Administration from Cal State LA.  He is currently working on his Master's Degree in Emergency Management at Columbia Southern University, and his Emergency Manager's Certificate from CSTI.
In addition to working at the Monterey Park Fire Department, Jonathan is also a part-time instructor at both Rio Hondo and Verdugo Fire Academies.  He is a certified Instructor through the California State Fire Marshal, teaching various topics from EMT, ventilation, ladders, hose deployment, Fireground survival, to Drone Operations and Global Positioning Systems (GPS).
Register to view this on-demand webinar.

Register for the on-demand webinar