On-Demand Webinar: What Firefighters Want from Incident Commanders
Unpacking the command-focused survey results and how ICs can level up their skills through training and operations
---
Register now to view this on-demand webinar
Topic: What Firefighters Want from Incident Commanders
Presenters: Fire Chiefs John Oates and Nathan J. Trauernicht
---
ABOUT THE EVENT
No matter their rank, the incident commander is running the show, directing operations and ultimately responsible for the critical decision-making that will determine whether the incident is successfully mitigated or whether chaos will reign, possibly with tragic consequences. But do firefighters trust their company and chief officers with their lives? Do their incident commanders communicate effectively on the fireground? Are firefighters confident in the IC's ability to manage an incident?
FireRescue1's first-annual "What Firefighters Want" survey revealed some positive – and some concerning – data points related to incident command. It also revealed critical ways to enhance command training and operations. In this webinar, we'll unpack the command-focused survey results and discuss what firefighters can do to train up to the IC position and what veteran members can do to continuously hone their command skills.
WHAT ATTENDEES SHARED
"Hearing about the honest down to earth comments from the speakers. Too often we are told the "right" way to do things that can be unrealistic for small departments."

"Great thoughts and information shared by Chiefs Oates and Trauernicht."

"Learning that I am not alone in my desire to be better, and my frustrations related to a lack of training."

"Two experts talking about real problems."

"This opens the eyes of the IC that he needs to "ego check" himself, that he is not a one man army."
MEET THE PANELISTS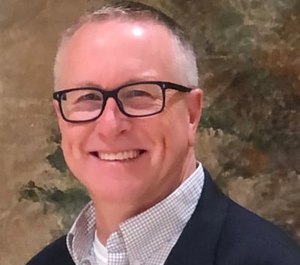 Chief John Oates
Chief John Oates is the CEO of the International Public Safety Data Institute. Prior to being appointed as CEO, he served as Chief of the East Hartford (Connecticut) Fire Department. Chief Oates has a bachelor's degree from Franklin Pierce University and a master's degree from Oklahoma State University, and is a graduate of the National Fire Academy Executive Fire Officer Program. He is a long-time contributor to the NFFF's Everyone Goes Home Program. Oates serves as a member of the NFPA 3000 Active Shooter/Hostile Event Response Technical Committee and the Technical Committee for Safety at Motorsports Venues (NFPA 610).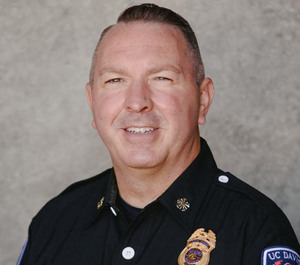 Nathan J. Trauernicht
Serving in the fire service since 1993, Nathan J. Trauernicht is the fire chief for University of California – Davis. Chief Trauernicht earned his undergraduate degree in Fire Protection and Safety Engineering from Oklahoma State University and holds a master's degree in public administration. Beyond completing the Executive Leadership and Management Institute (ELMI) at Stanford University, Trauernicht is a graduate of the UC Davis Executive Program, a Member of the Institution of Fire Engineers, and is designated as a Chief Fire Officer, Chief EMS Officer and as a Chief Training Officer by the Center for Public Safety Excellence. Trauernicht currently serves as president of the Institution of Fire Engineers USA Branch and secretary on the Board of Directors of the IAFC Safety Health & Survival Section, among other professional groups, boards and committees.
Register now to view this on-demand webinar
Webinar sponsored by:

Register for the on-demand webinar