Ky. city scrambles to fix dispatch system after 2 outages this week
Lexington 911 operators used a manual method during the computer-aided system failures, which caused delays
---
By Beth Musgrave
Lexington Herald-Leader
LEXINGTON, Ky. — Lexington is scrambling to figure out why its computer-aided dispatch system — which helps E911 operators route emergency calls to police and fire — has gone down twice in one week.
The system went down for more than two hours Monday. It went down again for about 20 minutes Tuesday, said Jonelle Patton, director of Enhanced 911 for the city.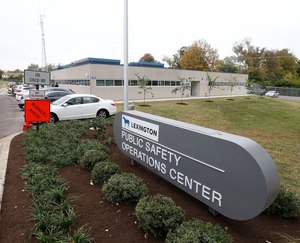 During the outages, E911 operators switch to a manual system which helps them determine which officer, fire or EMS crew to assign to the emergency call. The computer-aided dispatch system does that automatically.
"It does not affect incoming calls," Patton said.
"They are still working on trying to figure out why we are having the glitches we are having now. We haven't had any for over two months."
Dispatch switched to a paper-based system to route calls during the outages, which caused some delays in response times.
The city has used computer-aided dispatch for decades. The current system was purchased in 2021. Patton said they have had issues with the system lagging prior to this week's problems. Those issues were due to memory and storage issues, which were fixed, she said.
On Wednesday, the city was working with information technology services to determine why the system went out, she said.
"We are up and running," Patton said. "They are currently monitoring the system."
During a severe wind storm in early March, the city's call processing into E911 was overloaded, which made reaching 911 difficult. A power surge also knocked out part of the system state-wide, city officials said at the time.
Calls were coming in but operators couldn't answer for a short period of time, Patton said in early March. Operators were able to call those people back on different phones, she said.
Patton said the call processing issue and the computer-aided dispatch problems are not related and are two different systems.
The Lexington-Fayette Urban County Council has asked for a review of the city's storm response after the early March storms. That review is scheduled to be heard in early May.
©2023 Lexington Herald-Leader. Visit kentucky.com. Distributed by Tribune Content Agency, LLC.
McClatchy-Tribune News Service

Request product info from top Dispatch Equipment companies
Thank You!