On-demand webinar: The first 15 minutes of disaster: Creating order from chaos
View this virtual tabletop webinar to help prepare you to respond to the next mass casualty incident in your jurisdiction
---
From the moment the first notification comes in of a potential mass casualty incident the clock is ticking at the emergency operations center. Line officers or front-line supervisors arriving first on scene face a multitude of initial scene management procedures. How those officers perform in those first 15 minutes, and the quality of the information delivered to incident command, is key to the success of the overall response.
During this webinar, sponsored by First Alert powered by Dataminr, a panel of public safety experts will walk through a virtual tabletop scenario to review the essential steps law enforcement incident commanders must take, in conjunction with fire, EMS and emergency managers, during those first 15 minutes and ensuing hours to manage incoming information sources and distribute appropriate resources to accomplish essential initial tasks as the clock is ticking. Experts will also share lessons identified from real-life MCI incidents. Click here to access the drill used during this webinar. 
Sponsored by: 

Meet the speakers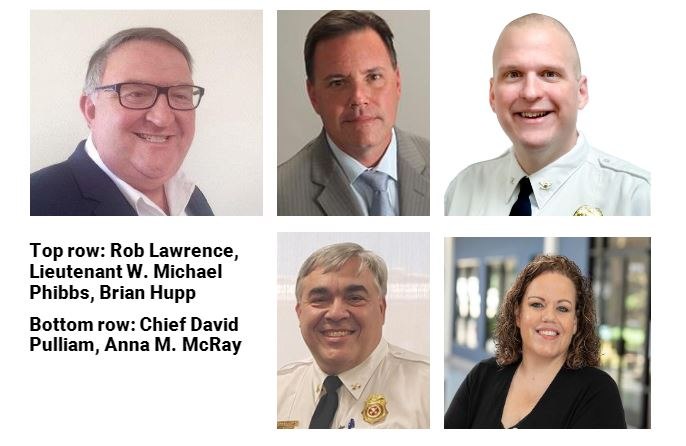 Brian Hupp is the director of EMS at the Maury Regional Medical Center in Columbia, Tennessee. Brian worked as an independent duty medic for Acadian Ambulance Service and was assistant fire chief with the Mechanicsburg Fire Dept., Ohio, an agency that delivered both fire and EMS services. Thereafter, Brian moved on to the Richmond Ambulance Authority (RAA), where he reached the rank of EMS captain and specialized in incident management team training
Rob Lawrence has been a leader in civilian and military EMS for over a quarter of a century. He is currently the director of strategic implementation for PRO EMS and its educational arm, Prodigy EMS, in Cambridge, Massachusetts, and part-time executive director of the California Ambulance Association. He previously served as the chief operating officer of the Richmond Ambulance Authority (Virginia), where he led the ESF8 function for the City of Richmond EOC, as well as acting as Unified Commander for many events, including presidential visits, weather events, and world and national sporting championships. Prior to emigrating to the U.S. in 2008, he operated in a joint leadership role for many operations and events including acting as GOLD commander for his ambulance service's response to the 7/7 London bombings.
Anna M. McRay is the assistant director of emergency management for New Hanover County, North Carolina, where she has served since March 2019. She is currently completing a doctorate in public policy administration with a focus in emergency management at Walden University. She has completed the National Fire Academy's Executive Fire Officer Program and has completed the Advanced Emergency Management Academy at the FEMA Emergency Management Institute. 
W. Michael Phibbs has more than 28 years of experience in law enforcement. He is a member of the Central Virginia Type 3 All-Hazard Incident Management Team and is qualified as an Operations Section Chief and an Air Operations Branch Director. He has worked in those roles in national, regional, state and local events and disasters. 
David Pulliam serves as Fire Battalion Chief for the City of Richmond, Virginia.
Register for the on-demand webinar