PRESS RELEASE
Pryme Radio Unveils Wide Variety of Innovations at IWCE 2011
---
use if there is a picture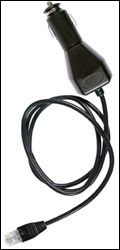 end picture
Brea, CA— Pryme Radio Products recently unveiled its arsenal of newest technologies at the IWCE Las Vegas earlier this month. All of the innovations introduced at the show are brand new this year, including two new additions to its award winning PRYMEBLU line, a wireless PTT adapter and a number of solutions for high-noise environments.
The first addition to the PRYMEBLU line is a wireless Bluetooth push-to-talk adapter. The PRYMEBLU PTT is a device of convenience— it can either be handheld, worn on a lanyard, or secured to just about anything using a Velcro fastener (both lanyard and Velcro fastener come standard).
"Maybe you have a SWAT team member with a rifle in his hand and it's inconvenient for hit to push the PTT switch attached to his radio; he wants to keep his hands on his weapon while keying up the radio that's attached to his head," posed Dave George, President of Pryme Radio Products. "All he needs is a PTT controller that he can easily attach to virtually anywhere on his weapon."
For the second addition, Pryme improved on the Bluetooth adapter they debuted at last year's show, expanding compatibility to multiple major brands, as well as a Bluetooth adapter for mobile 2-way radios. The PRYMEBLU BT-MOBILE adapter works with thousands of off-the-shelf consumer Bluetooth headsets, and stores paired connection to the wireless headset even if the radio is powered off or adapter is removed from the two-way radio.
use if there is a picture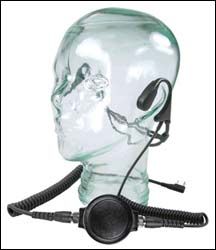 end picture
"We've eliminated the impediments to adding Bluetooth to mobile radios, you don't have to go to a dealer and have him drill holes in your radio and run wires through the back," said George. "The Radio Operator can just plug in the adapter into a cigarette jack, plug it into the front of their radio and, using a standard Bluetooth headset, he/she is hands free, which is much more safe."
Additionally, Pryme's New WTX-500 series wireless push-to-talk (PTT) adapter for two-way radios features a Quick Disconnect (QD) jack, and the wireless receiver enables you to activate the PTT function of your radio wirelessly. Furthermore, the compact PRYME PTT-4100W (included when purchasing any WTX-500 series) PTT Switch can be held in your hand or Velcro'd to your clothing, and is powered by a single, easily replaced, coin-cell battery (also included), providing up to two years of operation free of chargers.
"The Pryme QD™ (Quick Disconnect) product line was developed many years ago specifically for Police, Fire and other Public safety personnel to give them the ability to quickly disconnect their two-way radio from their Speaker Mics, Surveillance Kits, Throat Mics, etc.", said George. "The new WTX-500 series adapters combine Pryme's previous QD™ design allowing the use of all existing and future QD™ devices with Pryme's wireless PTT technology. Now Public Safety personnel can choose the radio accessory that best suits their need and still have the convenience (and safety) of wireless PTT."
use if there is a picture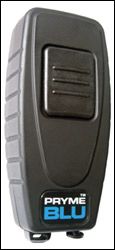 end picture
Lastly, Pryme introduced a number of solutions for high-noise and Hazmat environments—such as, music events and inside protective suits. Pryme's Bone Conduction wrap around headset features dual microphone elements that rest against the user's temples, allowing them to transmit audio directly from vibrations below the skin using advanced bone conduction technology—making Pryme one of very few companies that offers a product of this nature; and better still, the one truly affordable option.
"The new Pryme temple worn Bone Conducting headset offers a user-friendly solution to the problems presented by a high noise environment," explained George. "In contrast with some of our past solutions (namely our Throat Mic system), the BC headset generates and picks up sound directly to/from the users skull without blocking the users ears, and if very easy to put on and take off."
Pryme has many more inventions, but perhaps the most valuable is their new comprehensive service program. To learn more about Pryme products and for current special offers, visit: www.pryme.com or call their toll free number: 800.666.2654
About Pryme
For over 20 years PRYME Radio Products has been a leading manufacturer of high quality products to professional users of two-way radios. PRYME is devoted to the professional two-way radio industry with a passion to create a better means of communication and a higher standard of reliability and comfort.