PRESS RELEASE
AFG 2019 coming soon: Grant assistance available for your analog pager replacement thanks to Swissphone's FireGrantHelp partnership
---
You run an analog alerting network with coverage black spots and old pagers that miss calls…
You're tired of your pager repair and replacement budget being spent too fast...
You're frustrated with the long delay of your voice dispatch…

However, you lack the funds to replace your old analog infrastructure.
If any of these statements sound familiar, then Swissphone has the solution for you.

First, we help you fix the funding issue by helping you to access grants. We have launched a partnership with FireGrantsHelp to support you throughout the entire grant process. With our partnership you benefit as follows:
Free customized grant research and grant alerts
Free grant consulting and grant application help
50% discount grant writing services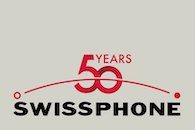 In addition to providing assistance on the availability of grants and preparation of grant applications, Swissphone would like to talk to you about updating and enhancing your alerting network. Many Fire Departments in North America have made the switch to Swissphone's DiCal Digital Alerting Solution and many more are experiencing the benefits of upgrading their Pager fleet to the s.QUAD Voice pager.
All you need to do is go to the FireGrantsHelp website and fill out this one page form: https://www.firegrantshelp.com/Swissphone-Grant-Assistance/. The FireGrantsHelp team as well as the Swissphone team will get in touch with you to serve you according to your needs, providing the following services.
Free grant research
The team at FireGrantsHelp has searched through all the hundreds of national, regional and statewide grants from governments and foundations in order to help you find the right grant. The long list of grants available to you is exceptional:
54 grants available for funding of s smooth migration to digital alerting
132 grants available for funding of voice pagers
Free grant consulting and application help
Once you have identified the short list of grants you want to apply for, you can choose to write the grant application yourself. FireGrantHelp will provide you with free advice throughout the process and is offering to review your final application for free, in order to help you raise the chances of success.
50% discount on grant writing
If you choose to outsource the application of the grant, FireGrantHelp offers you a 50% reduction on their rate card, thanks to the partnership with Swissphone. While the final amount depends on the specific application, the average costs have been approximately USD 2000 per application.
Comprehensive alerting solutions
Swissphone is a leading provider of alerting solutions that cover your needs by
providing superior s.QUAD Voice pagers. They extend the coverage of your existing analog infrastructure thanks to their outstanding sensitivity. Also, they are extremely robust and thus help reduce your spending for repair and maintenance of pagers. On top, Swissphone also provides a migration path to digital paging. DiCal is Swissphone's digital alerting solution providing better coverage, faster response time, lower total cost of ownership and highest reliability. Pls. read our whitepapers if you wish to learn more about why this solution is the most cost effective and how it provides you a path for a smooth migration to digital alerting.
NFPA 1221 compliant
Swissphone's DiCal digital alerting solution is independent from your P25 system, and thus in full compliance with the NFPA 1221 standards, allowing you to get grants and increase your ISO ratings. At the lowest total cost of ownership, you get an entire digital alerting solution, including network controller, base stations, pagers and dispatch platform. Please read the whitepaper if you wish to learn more.
Coming Up: AFG 2019 Grant opening
One of the largest national grants is opening again soon – est. opening in September and closing in late October. In regards to fire departments, highest priority is given to Rural communities requests (0-999/sq. mi. or <25,000 in population). In regards to EMS Departments, highest priority is given to Rural, Suburban and Urban community requests. Age of equipment is a factor with FEMA for those looking for replacements. The life cycle of a pager is classified as 8 to 14 years in the NOFO.

Request more info from Swissphone
Thank You!