A radio strap tough on scene, then through the tumble
The H6 Tactical Nylon Radio Strap's military-grade nylon is extractor-washable to remove harmful chemicals
---
The buzzer goes off for a reported structure fire in a neighborhood located just a few blocks from the firehouse.
On the other side of the country, a volunteer firefighter hears the alert on their phone to respond to a motor vehicle crash on the interstate.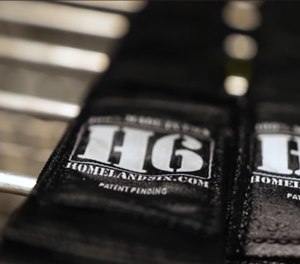 A train has derailed at the county line and a request for mutual aid has been sent to a larger city department.
No matter the type of emergency to which firefighters respond, they all need a secure location for their radio, a vital but often overlooked component of the bunker gear ensemble. The radio strap is not only an iconic visual representation of firefighter tradition but it's also a piece of the PPE ensemble that performs an essential job – keeping firefighters' key means of communication secured during an emergency event.
Radio strap essentials
Not all radio straps are created equal, though, and the H6 Tactical Nylon Radio Strap has emerged as a game-changer. Not only does it perform its critical duty of securing the radio, the strap also offers superior resistance to harmful carcinogens – and it's extractor-washable. These two factors alone set it far apart from the old leather strap we have used in the past. Let's consider what makes a modern radio strap stand apart from the rest.
Tough: Traditional leather straps slowly begin to wear out over time. The H6 radio strap construction of military-grade nylon ensures that it remains intact even in extreme conditions, and can withstand the demands of firefighting, EMS and even military environments.
Comfortable: Firefighters often wear their radio straps for extended periods at fire and rescue operations. Wearing a traditional strap can become uncomfortable and even lead to reduced performance. The H6 radio strap's ergonomic design and lightweight structure reduces strain on the shoulders and neck, ensuring maximum comfort throughout the day. Firefighters can focus on their tasks, knowing that their radio strap won't add unnecessary discomfort to their already demanding job.
Washable: Firefighters face significant risk of exposure to many carcinogens during firefighting operations, and studies show that firefighters face an increased risk of certain types of cancers compared to the general population. Knowing this, firefighters must do everything possible to keep themselves safe from these exposures, including decontamination of gear, even radio straps.
As noted, one of the most significant advantages of the H6 Tactical Nylon Radio Strap is that it is extractor-washable. Unlike traditional leather straps, which tend to absorb and retain harmful carcinogens and contaminants, the H6 strap can be easily cleaned, reducing potential health risks. Just like the regular washing of other PPE, such as your protective hood, regular washing of your radio strap is a critical step in your health and safety regimen.
Customizable: In addition to all the functional benefits of the H6 radio strap, there's also an option to customize the strap with your name, company and department – a nice touch.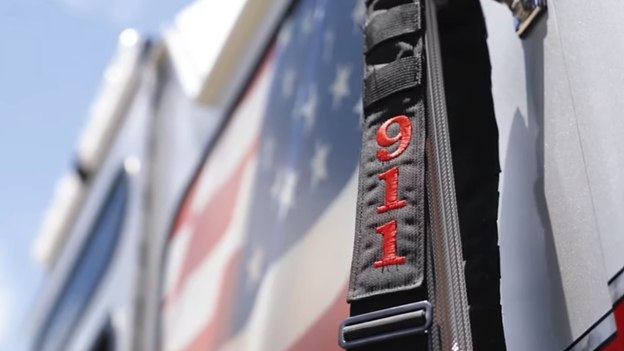 Key takeaways
As firefighters continue to strive to keep themselves safe and healthy, the H6 Tactical Nylon Radio Strap stands out as a prime example of innovation in firefighter safety equipment. The strap is not only durable but also extremely comfortable for everyday wear around the firehouse, as well as on the fire scene. More importantly, its easy-to-decontaminate design and construction mean firefighters can take action to reduce their exposure to carcinogens, and gear up without having to worry about harmful chemicals tagging along. Bottom line: Firefighters can trust that their radio strap will endure the demands of the job, providing them with reliable communication support throughout their day-to-day operations.

Request information from Homeland-Six
Thank You!