Motorola introduces new portable radio
The APX 8000XE features all-band functionality, Wi-Fi access and an enhanced remote speaker microphone
---
Motorola Solutions introduced the APX 8000XE two-way radio and APX XE500 remote speaker microphone at FDIC 2016.
The APX 8000XE features all-band functionality and is a P25 two-way radio that can be used in either analog or digital mode across 700/800MHz, VHF and UHF bands. Firefighters can program the radio remotely via Wi-Fi and use the radio management software to operate securely on different radio networks.
The radio has a large top display, exaggerated controls for gloved hands and a push-to-talk button. It also provides audio with a 1-watt speaker, three built-in microphones and automatic noise suppression for clarity in the loudest of environments.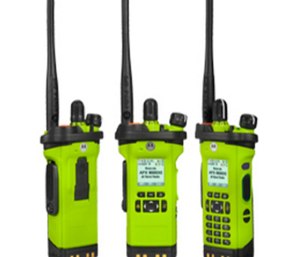 APX XE500 RSM is designed for demanding environments, whether combating a fire or providing medical services on scene. It provides clear communication when worn on either shoulder, center chest or over the shoulder. It can be submersed in two meters of water for up to four hours and withstand heat conditions of up to 500°F for up to five minutes.  
To learn more, visit Motorola Solutions' booth 325.