Pa. county's public safety radio project delayed by technology upgrade
The project includes the replacement and addition of dispatching consoles, communication towers, antennas, dishes, handheld radios, and other equipment
---
Matthew Rink
Erie Times-News, Pa.
ERIE COUNTY, Pa. — Implementation of Erie County's $26.5 million Next Generation Public Safety Radio System will be delayed until fall at the earliest because of a change in the portable radios that will be used by first responders.
The Erie County Department of Public Safety asked the supplier of portable radios, EFJohnson Technologies, a JVCKENWOOD company, to replace the radios because the company's "product line has evolved to reflect new technology," according to a statement from Erie County Executive Kathy Dahlkemper's office. EFJohnson Technologies won the bid for the portable radios in August 2016. The county began distributing them to police officers, firefighters and paramedics in October 2017.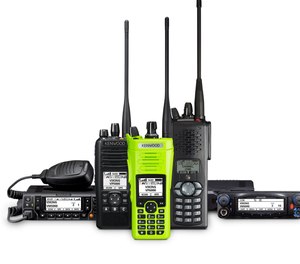 JVCKENWOOD offered to replace more than 1,600 radios and accessories with the latest model, the Viking VP6000, for free for both Erie County and the local police, fire and EMS agencies that had also bought the older version, the VP600.
"We wanted to ensure that the first responders of Erie County had the latest technology in their hands," Director of Public Safety John Grappy said.
Under the agreement, JVCKENWOOD will replace all portable radios by early fall. Police and fire agencies will then migrate to the new radio system shortly thereafter.
The system was originally scheduled to go live at the end of 2018, but was delayed because of lengthy wait times to obtain licenses through the Federal Communications Commission. Those licenses also needed approval from the Canadian Radio-Television and Telecommunications Commission. Erie County received its final license in late December, a day before the federal government shut down for 35 days. Another delay occurred in the winter of 2017-18 when a tower site at Elk Creek Access was damaged and needed to be relocated to the nearby Lake Erie Community Park.
Erie County is paying for the project with a $19.4 million capital bond and more than $7 million from its reserves. It will replace a patchwork of radio communication systems used by emergency responders throughout Erie County. The project includes the replacement and addition of dispatching consoles, communication towers, antennas, dishes, handheld radios, and other equipment.
Safety forces will communicate within 56 different talk groups on the digital platform. Law enforcement talk groups will be encrypted.
Mobile radios, which are installed in emergency vehicles, are not being replaced as part of the upgrade.
The VP6000 includes an instant-recording replay function, "man down" features, and Bluetooth and GPS technology.
"While it is disappointing to experience this delay in the full implementation of the Next Generation Public Safety Radio System, this is an opportunity to ensure that our first responders have the most advanced equipment available, at no additional cost to the county," Erie County Executive Kathy Dahlkemper said in a statement. "This technology will protect the lives of our citizens and first responders, so it is important that we take the extra time to give them the best tools possible."
Duane Anderson, president and CEO of EFJohnson, added, "First responder and community safety are our top priorities. Our team has been actively working with county officials to ensure that Erie County first responders are equipped with the lifeline they need to stay safe and connected during an emergency situation."
———
©2019 the Erie Times-News (Erie, Pa.)
Distributed by Tribune Content Agency, LLC.
McClatchy-Tribune News Service

Request product info from top Fire Radios companies
Thank You!