5 techs for the 'wired' firefighter of the future
Wearable technologies show promise for firefighters and chief officers.
---
A wired firefighter may seem like science fiction. But new commercially available wearable technologies are connecting firefighters, chiefs and incident commanders to data in new ways — providing a level of situational awareness never seen before. Here are five wearable technologies that show promise for firefighters and chief officers.
Globe's WASP
Globe Manufacturing's Wearable Advanced Sensor Platform (WASP) is a body-worn system that integrates physiological monitoring and location tracking into a single turnout gear system. WASP includes Zephyr Technologies' BioHarness 3, a physiological status monitoring sensor-laden strap sewn into a fire-resistant duty T-shirt.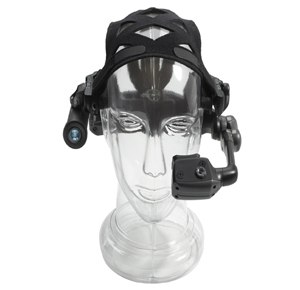 The system tracks firefighter heart rate, respiration, activity levels and other physiological factors. All of the physiological data is transmitted by Bluetooth through the firefighter's portable radio to a data terminal located at an EMS or incident command post nearby.
It lets EMS chiefs track the health of their first responders and know when to pull them out based on vitals. At the same time, incident commanders know exactly where firefighters are at the scene — potentially reducing LODDs.
Google Glass
Google Glass is not rugged enough for interior firefighting. But it has many applications for fireground management, including FirefighterLog app that converts text dispatch data into Google navigator for GPS-based driving directions to an incident — all viewed at eye-level via the Glass display.
It also can be used for better situational awareness. Exterior firefighters wearing Google Glass can stream video to the commander who could better determine a plan of attack. In addition, building plans or evacuation procedures can be displayed for incident commanders at eye level, so they can better prepare for the fireground environment and determine resources.
New apps for FirefighterLog on Glass also promise to provide a graphical dictionary of a specific vehicle's extrication procedures displayed at eye level — keeping firefighters' hands free to work and reduce traffic-related fatalities.  
Motorola Solutions' HC1 Wearable Computer
Motorola Solutions' HC1 Wearable Computer is a headset computer with advanced speech recognition and natural language software that supports six languages for responsive application command and control. It offers dual bi-directional noise-cancelling microphones and near-ear loudspeaker — which can be replaced with noise-cancelling ear buds — to keep emergency communications between fire, dispatch and incident command clear.
Video can provide situational awareness to chief officers; while at the same time, incident commanders can use it to view building and utility schematics, and then relay important information to rescue responders in the field. In addition, an encrypted Bluetooth-enabled data entry option makes it a highly customizable tool to track and to report incidents wirelessly to chief officers — who can use it later for analysis and training.
Samsung Galaxy Gear
Smartwatches are one of the hottest trends in consumer technology. They are wrist-worn computers, such Samsung's Galaxy Gear that links up with Samsung's Galaxy smartphones and tablets. The smartwatch lets users know when they receive a call, text message or e-mail.
The company's newest versions, the Gear 2 and Gear 2 Neo, have a heart rate sensor, a pedometer and various tools to measure exercise, sleep and stress levels that can help firefighters track their health. It also can encourage firefighters to track their steps each day and reduce stress for better cardiac health.
A bonus feature is a low-resolution, 2-megapixel camera on the main body, so users can point their wrist and shoot video and photos. The information then can be sent to chief officers working the incident for better decision-making.
Vienna University of Technology's ProFiTex
The Vienna University of Technology in Austria has developed the ProFiTex system, which was funded by the European Union to develop firefighter advanced protective equipment with sensing technologies. ProFiTex consists of an infrared camera, sensors and a human-computer interface device integrated into a firefighter's clothing or equipment, as well as command-and-control systems for incident commanders. 
The system's garment-integrated, human-computer interface device tracks a firefighter's condition, such as movement pattern and stance while letting him or her navigate smoky environments with the infrared camera and the positioning system viewed on the helmet display. Data is transmitted from the wired firefighter to incident commanders through a security rope equipped with data transmission capabilities, which is carried by firefighters during a mission.
Expect commercially available wearable technologies to increase with new applications able to help chief officers make better tactical and strategic decisions while making the wired firefighter a reality.

Request product info from top Fire Wireless Communications companies
Thank You!