High-tech tools put ER in ambulance
With secure, reliable wireless technology, EMS and emergency departments can provide uninterrupted patient care
---
By Dhiren Chauhan, Contributor
Technology has revolutionized many industries with efficiencies unimagined in previous eras. Banking happens at the click of a mouse and capital moves around the world in the blink of an eye. Retailers have streamlined operations with tablets, websites and automated supply chains.
These efficiencies are the result of technology's ability to bridge gaps between time, space, people and information.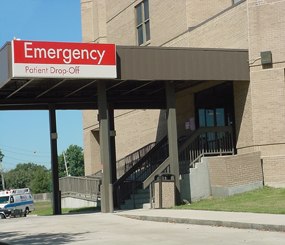 These kinds of gaps are everywhere, and the stakes are especially high when they involve EMS responders. Emergency responders and health care personnel recognize that the first minutes after a trauma are critical.
And time is impacted by another critical factor — information. The faster you discover information about a patient, the faster you can take action. The faster you can communicate that information to doctors, hospitals and other critical-care personnel, the more efficient the entire care process becomes.
Yet, in many cases, the trauma patient — the most reliable source of information — is unconscious and unable to help. The race between time and information can turn a paramedic into a detective conducting an investigation.
Communication gaps
As the gateway to the health care system, EMS needs data to take appropriate action during an emergency. If the patient is unable to respond, not only is EMS hampered, the entire care system operates less efficiently. 
Technology can make a difference between life and death. Purpose-built devices can capture data such as vital signs or electrocardiogram traces. Electronic medical records are growing in popularity and enable more than just eliminating paper from the health care environment. 
Improving the whole emergency health care system requires mobilizing all the data as rapidly and efficiently as possible. Technology can aid EMS if the entire end-to-end solution is carefully planned and built for speed, accuracy and compliance with regulatory requirements such as the U.S. Health Insurance Portability and Accountability Act.
The end-to-end solution is a combination of devices, communications networks, apps and procedures for coordinating mission-critical activities and data flow between EMS personnel and hospital personnel. To some level, HIPAA compliance can be hard-wired into the devices and apps. 
End goals
The goals of this end-to-end solution will include a more informed EMS response and a single view of the patient for both the emergency responders in the field and the hospital staff supporting them and eventually receiving the patient.
In some cases, EMS can review patient information on secure devices on the way to the incident scene. That same information can be available to hospital staff who can discuss the situation with EMS even before arrival to plan action at the scene. 
Another goal is to design a solution that empowers EMS responders to focus on the patient, not the technology. The technology should be intuitive so that it blends into on-site or in-transit care rather than distracting from it. 
Lastly, the end-to-end solution must transcend the emergency room doors. The handoff between EMS and the ER is critical. The technology solution should make that hand-off as seamless as possible. No information should be lost and ideally no information should have to be re-entered at the ER.
Accessing data
Once the patient is identified, EMS personnel can access emergency medical records to understand an unconscious patient's conditions and medications. That data sits on a secure server somewhere and passes over a secure network. The need for security — as well as reliability — drives a need for a private wireless network rather than reliance on cellular towers and public networks. 
Project 25 (P25) and public safety LTE networks are both available wireless solutions that can provide the reliability and security necessary for both voice and data transmission. 
With the wireless link established, EMS and doctors can coordinate care in the field. While nothing can completely replace a fully equipped hospital, careful technology planning and procedural protocols can bridge the gap in time and space between the incident site and the facility. 
Apps can pull EKG data off heart monitors and transfer it via Bluetooth short-range networking technology to tablet computers for analysis and transition to electronic forms that are then transmitted to the hospital. Some equipment can be operated in a hands-free mode with cameras transmitting audio and video information to the hospital without interrupting the flow of care.
Vendor selection
Choosing vendors to build this kind of system can speed construction and improve results. Look for vendors that bring a wealth of experience and knowledge of the best-known methods from many successful projects, as well as a deep understanding of public safety procedures. 
The technologies involved should be built for the unpredictable world of the emergency responder from radios to tablet computers. These devices must be rugged and able to withstand drops, spills and more. 
The right vendor does not simply re-purpose consumer tablets. A good vendor also provides management capabilities that reduce the cost of ownership. The most experienced vendors have a deep ecosystem of their own partners who can bring expertise in various aspects of the solution, such as apps.   
Technology has proven its ability to bridge gaps in time and space. Bridging that gap is never more important than when lives are at stake. 
Technology can bridge an incident scene, EMS responders and ER personnel. It takes an end-to-end solution involving devices, networks, apps and the highly trained professionals who use them.
Dhiren Chauhan is the fire and EMS marketing manager of Motorola Solutions' North America public safety group.

Request product info from top Fire Wireless Communications companies
Thank You!