FDNY launches $22M FireCAD system
The system, developed by Accenture, is the result of a four-year project to build a modern, reliable platform with expanded features
---
By Janelle Foskett
NEW YORK — The FDNY launched its new FireCAD system this month, replacing a 45-year-old computer-aided dispatch (CAD) system called STARFIRE.
StateScoop reported that the launch occurred at 3:43 a.m. on Aug. 2, a Monday, when call volume is generally low.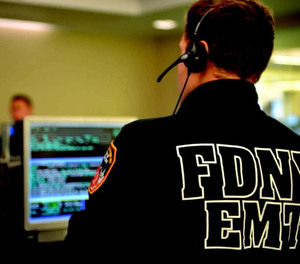 The $22 million system, developed by Accenture, is the result of a four-year project to build a modern platform that, according to officials, is more reliable and has expanded features.
FDNY Deputy Commissioner JonPaul Augier said reliability was the top concern in the early planning stages of the CAD system. FireCAD was built to have just 52 minutes of downtime per year, making it even more reliable than STARFIRE, which was designed to have 9 hours of downtime per year, according to FDNY.
Augier shared some of FireCAD's key features:
An intuitive interface that reduces the need for extensive training and makes it easier to deploy resources to fires, medical emergencies or chemical, biological or radioactive hazards;
Simplified processes to give dispatchers the most relevant data quickly;
A robust development environment, with ways to test and stage new security patches or features before pushing them live onto the platform; and
An administrative interface that allows dispatch supervisors to quickly and independently make changes.
"We've dubbed it a CAD system that was for dispatchers, by dispatchers," Augier told StateScoop. "We didn't just sit them down prior to the procurement and gather the requirements and hand off a stack of requirements to a [business analyst] group and just say 'yeah go explain this to a technologist.' Dispatchers and their training unit were involved for the entire build for the last few years."
The new CAD system was designed to be compatible with next-generation 911, but that feature is not yet live.
---

CAD Resource
How to buy computer-aided dispatch systems and records management systems (eBook)
Download this FireRescue1 computer-aided dispatch systems & records management systems buying guide to learn key steps for product selection, purchasing and implementation
Request product info from top Fire Computer Aided Dispatch (CAD) companies
Thank You!