The Network effect of CAD-to-CAD
Learn about the value of CAD-to-CAD networks and why they will serve a crucial function in the future of fire service
---
Content provided by CentralSquare Technologies via GovThink.com
In November 2018, over 80 people were killed in the California Camp Fire. The fire originated in Butte County in Northern California and spread rapidly across 200 square miles, destroying towns and forcing mass evacuations from schools, homes and businesses. The Camp Fire necessitated a massive response from neighboring fire departments, law enforcement and EMS.
In an era where mass casualty and active shooter incidents are becoming increasingly common, fast, effective and well-coordinated response is critical. If these tragedies show us anything, it's that emergencies extend beyond just the jurisdictional boundaries of the public safety agencies that respond to them. These agencies must interact with different organizations every day, whether it's a transportation department, public works or a school system. But they must do so quickly. In the example above, a 911 dispatcher would typically have to pick up the phone or radio to relay all the details, risking communication errors and delayed response. It is difficult for agencies to push that information quickly through to external organizations.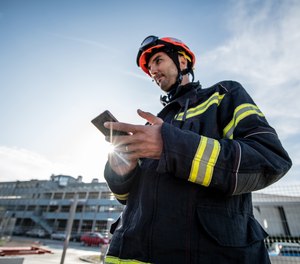 But what if it wasn't?
What is the CAD-to-CAD network effect?
If these CAD systems were connected, response times could be improved and more lives could be saved. Reducing emergency response time by even one minute could save an additional 10,000 lives every year.
By creating this interconnected network of CAD systems, public safety agencies can communicate more quickly and efficiently not just with other neighboring agencies, but also with external organizations outside of the public safety realm such as hospitals, public works and education organizations.
Consider the network effect of popular social media platforms – the more connections there are, the more valuable it becomes to users. Within the public safety space, a CAD-to-CAD network effect could greatly benefit not only agencies, but the people whom they serve. CentralSquare is currently building products that are designed to go state-wide – and eventually nationwide – with the goal of adding as many different organizations as possible in order to create a value-based CAD-to-CAD network.
The major value of a CAD-to-CAD network
A CAD-to-CAD network effect adds the most value to agencies during catastrophic events where saving seconds could make the difference in how many lives are saved – whether there's an active shooter incident or a wildfire destroying homes. Public safety agencies will value the network that an interconnected CAD system provides, on top of the features. Connected agencies can coordinate a response with many different agencies instantaneously. They can see locations of all of the responding units, details of incoming calls and the calls being responded to – not just their own, but an entire region from multiple different PSAPs.
Real-world example: How a CAD-to-CAD network was utilized following the Boston Marathon bombing
The CAD-to-CAD network effect was extremely useful in the days following the Boston Marathon bombing. After the bomb was detonated, the two perpetrators took off on the run. The interconnected portal developed by CentralSquare was used in Boston to track the incoming calls across all of the various PSAPs – something the agencies normally could not have done. Boston agencies were starting to see a trail of calls reporting suspicious activity across multiple PSAP jurisdictions – a break-in in one area, a prowler in another and suspicious activity in yet another – and could track the route this individual was taking, identify his location and apprehend him. In this very real scenario, the combined efforts of multiple public safety agencies were amplified by their ability to connect and communicate with each other, ultimately leading to the successful apprehension of the surviving terrorist and preventing another possible attack.
What does the future look like?
To create a CAD-to-CAD network effect is to start thinking beyond public safety and start thinking about how to bring people onto this network much more easily. This includes connecting with hospitals who must treat a surge of injured victims and transportation officials who must organize traffic flow to aid in emergency response. The more agencies and organizations communicate with each other, especially during critical cross-jurisdictional emergencies, the better it will be for the people and communities they serve.

Request information from CentralSquare Technologies
Thank You!