PRESS RELEASE
Levrum Releases Free Dashboard Beta
---
Atlanta, GA:  Corvallis, OR-based Levrum, Inc.  announced the release of its fire/EMS web dashboard, Code3 Firewatch, on August 8 at the Fire-Rescue International conference. The company seeks customers for a free trial period.  
Code3 Firewatch is intended to boost situational awareness with maps, charts and tabular data, based on dynamic retrieval from one or more CAD and/or RMS systems.    The tool enables end users to customize focused views for specific audiences such as command staff, operational personnel, stakeholders or even the general public.   Users can use the tool interactively to explore data, identify root causes, communicate needs visually, and save groups of useful views into dashboards.
These capabilities enable command staff to track performance, identify trends, quantify service gaps and react quickly to changes.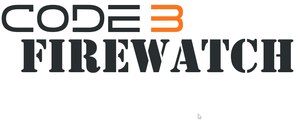 "Our intention is to provide an ultra-low-cost, high performance tool to enhance situational awareness," says Douglas Baily, Levrum's president.  "In a matter of minutes, you can understand what's going on, and build a view that will communicate that information to the people you need to educate.   Code3 Firewatch accomplishes a critical aspect of our mission to enhance fire/EMS resilience with data tools."
The company offers both customer-hosted and vendor-hosted solutions for the tool and claims full interoperability with its existing Code3 Strategist and Code3 Visionary tools, as well as any CAD/RMS systems that offer data warehouse capabilities. Levrum also offers customization services to accommodate other data sources.
To enroll in the free beta program or for more information, readers are encouraged to call 541-714-5882, email dashboard@levrum.com or visit www.code3firewatch.com/beta-registration/.
About Levrum
Levrum, Inc is a software company dedicated to helping fire/EMS leaders build organizational resilience with advanced predictive analytics. Levrum team members have over 80 years' combined experience fire/EMS command and operational roles.