PRESS RELEASE
CrewCare expands to benefit healthcare workers, first responders amid COVID-19 pandemic
---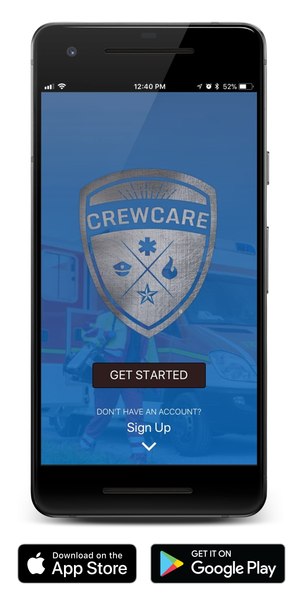 LAKEVILLE, Minn. - ImageTrend, Inc. announces CrewCare™, its free mobile app originally designed for first responders, is now available for additional healthcare workers such as physicians and nurses. CrewCare has been enhanced with COVID-19 related questions to capture the stressors that healthcare workers and first responders have been dealing with since the outbreak. The questions allow anonymous information to be captured related to professional and personal stress. This provides insight and heightened awareness of individual and organization-wide mental well-being across these professions. ImageTrend continues to serve the first responders and healthcare providers that assist our communities in times of need.

CrewCare was created in response to the growing concerns around mental health and constructed to gain insight into the stressors and life factors of first responders in EMS, fire, dispatch, law enforcement, military and now those on the front lines of our healthcare system.

CrewCare users can anonymously log information about their life, engagement, mood and associated activities to instantly receive results in charts and graphs to give them an overall view of their own mental health over time, as well as how they compare to other app users within their industry. The app provides links to relevant topical resources, mental health support and crisis contacts in efforts to make personal and organizational improvements.

"CrewCare was originally developed for the first responder industry, but we at ImageTrend recognize that extending the technology available in this app will benefit many other professions," ImageTrend's Epidemiologist Morgan Anderson commented. "CrewCare provides an anonymous outlet and it only takes a few minutes to sign up to gain instant life insight and access available resources."

A report comprised of anonymous, aggregate stress-related data collected from the CrewCare mobile app is released annually to provide insight about life stressors and associated factors related to careers, physical health, support, sleep, mental health and burnout within the healthcare and first responder community. While the annual report focuses on all participants of the CrewCare app, reports can be created specific for organizations to look at aggregate insights by utilizing anonymous information that can allow for further strides in improving mental health.

CrewCare was selected as a JEMS Hot Product at EMS Today in 2018, and the team of innovators behind the app received an EMS 10 award in 2019 for the first of its kind contribution to the first responder industry. Now, ImageTrend is proud to expand this benefit to those working in the healthcare industry, especially during these unprecedented times.

The CrewCare app is available as a free download from the Apple App Store and Google Play. For more information on CrewCare, including a copy of the first annual report, visit CrewCareLife.com.
 
About ImageTrend, Inc. 
ImageTrend, Inc. is dedicated to connecting life's most important data in the healthcare and emergency response community. ImageTrend delivers software solutions, data analytics and services for EMS, hospitals, community paramedicine (CP), critical care, fire, and preparedness to enable fully integrated patient-centric healthcare and public safety. ImageTrend's commitment to innovation, its clients, and providing world-class implementation and support is unsurpassed. Based in Lakeville, Minn., ImageTrend combines business analysis, creative design and data driven architecture to offer scalable solutions and strategies for today and the future.  www.ImageTrend.com