PRESS RELEASE
Dr. Candice McDonald announced as keynote speaker for Connect 2023
---
LAKEVILLE, Minn. - ImageTrend, LLC. is excited to welcome Dr. Candice McDonald as the keynote speaker for ImageTrend Connect 2023, the premier conference for emergency services professionals. Dr. McDonald, a distinguished public servant with over two decades of experience, will bring her expertise and insights to inspire attendees to embrace change and drive positive transformation within their organizations and communities.
The theme of Connect 2023 revolves around being one connected community in the ever-changing landscape of emergency services. With her extensive background in public service, Dr. McDonald is uniquely positioned to deliver a compelling keynote address that will empower attendees to transform their mindset and personal approach to better serve their communities.
Throughout her career, Dr. McDonald has made significant contributions to the field of emergency services. Currently serving as the president of the Cumberland Valley Volunteer Firemen's Association (CVVFA), she has held various roles within the organization, including firefighter, EMT, EMS chief, instructor, and inspector. Dr. McDonald also serves as a member of the Winona Fire Department in Ohio and the FDIC/Fire Engineering Advisory Board.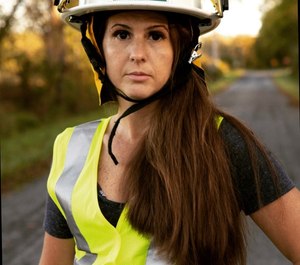 In addition to her impressive service in the field, Dr. McDonald works as the deputy CEO of the National Volunteer Fire Council (NVFC) and holds positions as an adjunct professor at Eastern Gateway Community College and the University of Arkansas. Prior to joining the NVFC, she amassed over two decades of experience in government, including her role as a special agent at NASA's Office of Protective Services. Her diverse background also includes work in marketing for the State of Ohio and a decade of service as a mental health case manager and drug and alcohol counselor.
Dr. McDonald's educational achievements are equally remarkable. She holds a doctorate in business administration with a specialty in homeland security, a master's degree in organizational leadership, a bachelor's degree in organizational management, and an associate's degree in health and human services. Furthermore, she has earned a certification in project management from Kent State University and is a NASA Lean Six Sigma Green Belt.
Connect attendees will have the opportunity to gain invaluable insights from Dr. McDonald's keynote address as she shares her personal journey and helps them identify the tools necessary to foster change within their organizations and communities. Her wealth of experience, combined with her passion for public service, make her an ideal choice to inspire and motivate emergency services professionals.
Connect 2023 will take place July 19-21 in St. Paul, Minnesota. Registration for the conference and keynote address is still open, and attendees are encouraged to secure their spot to hear Dr. McDonald's transformative keynote address.
For more information about Connect, to register for the conference or reserve your spot for the keynote address, please visit here.
About ImageTrend, LLC. 
ImageTrend, LLC. is dedicated to connecting life's most important data in the healthcare and emergency response community. ImageTrend delivers software solutions, data analytics and services for EMS, hospitals, community paramedicine (CP), critical care, fire, and preparedness to enable fully integrated patient-centric healthcare and public safety. ImageTrend's commitment to innovation, its clients, and providing world-class implementation and support is unsurpassed. Based in Lakeville, Minn., ImageTrend combines business analysis, creative design and data driven architecture to offer scalable solutions and strategies for today and the future.